This recipe is one that I've shared with all my customers since 2005. With few simple ingredients Hake, Sun-dried Tomato Patè and Almonds is so tasty and fast – it will begin a weekly favourite in your family.
Almond-Flaked Hake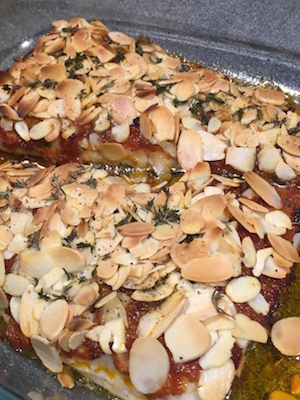 Ingredients
1 Fillet of Hake (500 gr)
Sun-dried Tomato Patè
Flaked Almonds
Thyme
Extra Virgin Olive Oil
Salt and Pepper
Preparation
Put a little of the oil on the baking tray and just lay down the fillet of Hake (Cod,  or any white fish of your preference).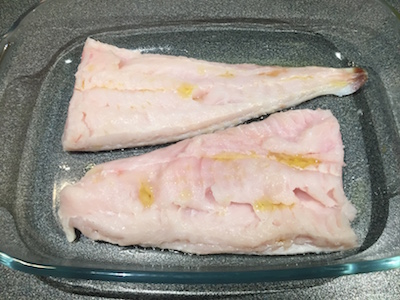 Start to spread some teaspoons of sun-dried tomato patè.
Add the flaked almonds on top.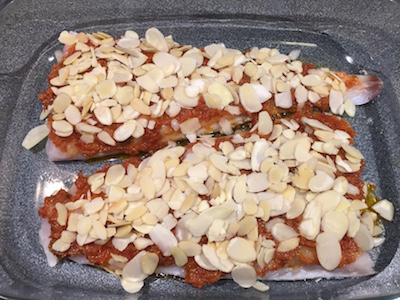 Now sprinkle some thyme, salt and pepper.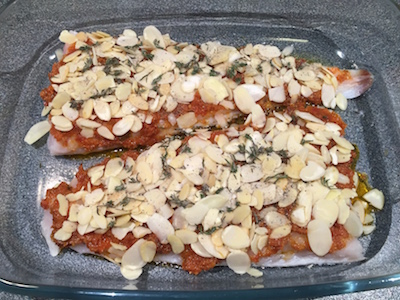 Put the tray in a pre-heated oven at 190c for 15/20 min.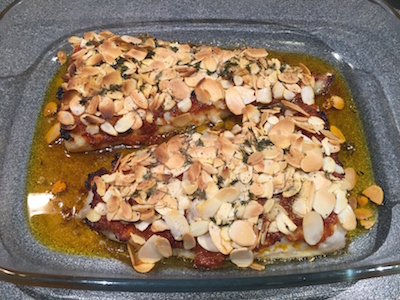 Enjoy with your favourite vegetables.