Baked asparagus Milanese style
Loading…
Baked asparagus Milanese style is a classic Italian recipe, prepared with asparagus and eggs. We cook the asparagus in the oven, which makes them crunchy outside, but juicy and tender inside. Eggs add a delicate flavor that also transforms this simple dish into a main course.
Ingredients for 2 people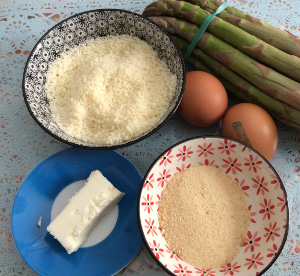 Asparagus 250 gr.
Medium eggs 2
Grated Grana Padano 80 gr. (or Parmigiano)
Breadcrumbs 2 tbsp
Butter 20 g
Extra virgin olive oil to taste
Salt and pepper to taste
Fresh parsley leaves
Preparation
Thoroughly wash and clean the asparagus and use your hands to remove the most resistant part of the stem.
Line a baking dish with parchment paper and place the asparagus in a row; add about 2 teaspoons of grated Parmesan and breadcrumbs.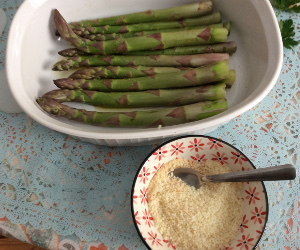 Add a drizzle of extra virgin olive oil, then add a spoonful of water to the bottom of the baking dish, a pinch of salt and bake at 170 degrees for 20 minutes.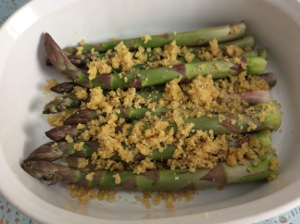 In the meantime, melt the butter in a non-stick pan and cook the eggs one by one (or all together if you have a large enough pan). Keep the heat medium and, when the egg white is cooked (i.e. it will take on the characteristic white color), remove the eggs from the pan and keep them covered until the asparagus are cooked.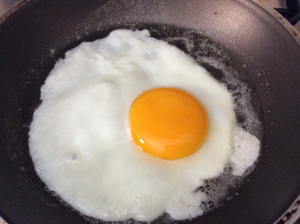 Carefully place the eggs on top of the baked asparagus, season with salt and pepper to taste, and add fresh chopped parsley.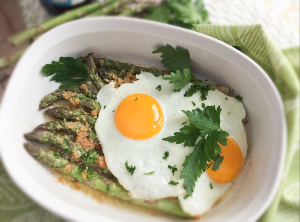 Serve on the table immediately and taste the Milanese asparagus in all their goodness!
Tips
If you prefer, you can boil the asparagus first, place them in a baking dish with the cooked eggs on top, and bake them in the oven for just 2-3 minutes. The eggs cooking time can vary to your taste. More details about asparagus in our dinette teller's article here and here.