Baked pears in wine and balsamic vinegar
Loading…
Baked pears in wine and balsamic vinegar are an original alternative for a healthy Easter dessert.
When cooked in the oven they are quickly and easily prepared, and they are always delicious.
This recipe is glutenfree and suitable for a vegan diet.
Ingredients
(4 people)

pears 4
brown sugar 2 tablespoons (or honey)
dry red wine about 2 glasses
half a lemon, only the peel
half orange just the peel
a pinch of cinnamon
traditional balsamic vinegar of Modena 2 tablespoons
sugar decorations (optional)
Equipment
Aluminium foil, 1 nonstick pan, 1 knife, 1 chopping board, 1 dish, 1 oven pan, 1 small bowl.
Preparation.
Wash the pears and, without peeling them, pierce using a fork, and place in a baking pan with the stem on the top.
Pour the wine into a bowl, add the sugar, cinnamon, lemon and orange peel. Mix well until the sugar dissolves.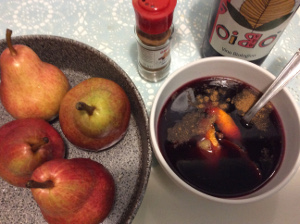 Preheat oven to 180 ° C.
Pour the liquid over the pears, cover with aluminium foil and bake for about twenty minutes.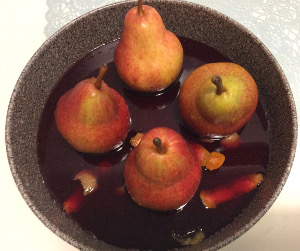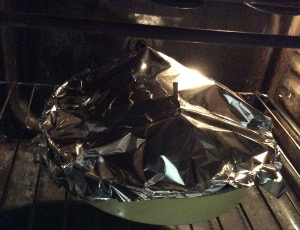 When pears are cooked, remove them carefully from the baking pan and place on a serving dish.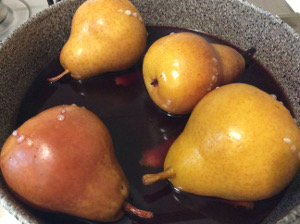 In the meantime, heat a non-stick frying pan over medium heat.
Pour the wine sauce from the baking pan into the non-stick pan, add the vinegar and let the sauce thicken (until it turns out very dark and thick).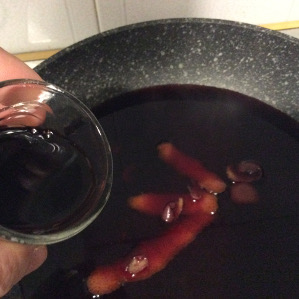 Remove the peels of the citrus fruits and pour the sauce on the pears.
You can leave the pears whole or cut them into pieces and arrange them like a flower.
Your fruit dessert is ready to be served.
https://cookwithgusto.com/cracked-dating-apps-apk/
Tips
Cooking time depends on the degree of ripeness of the pears and also on your taste.
If you don't want to use the oven and you have ripe pears, you can also cook them in a pan.
With the same method, you can cook other varieties of fruit such as apples, peaches, or other seasonal fruits. As an alternative,  you can create a fruit mix and combine them with cream or vanilla ice cream.
You can easily peel pears once cooked (as we did), or leave their skin on.