Cacio e pepe pasta with pumpkin
Loading…
Pasta cacio e pepe with pumpkin gives a "Halloween twist" to one of the great classics of Italian cuisine. The recipe is quick and easy; the sauce is prepared while the pasta is cooking, so the dish takes only about 20 minutes to prepare from start to finish.
Ingredients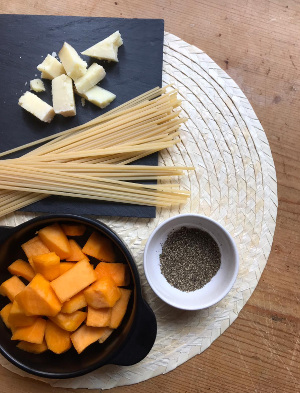 Pasta 320 grams (linguine)
pumpkin 400 grams
aged Pecorino Romano cheese 120 grams
extra virgin olive oil 3 tablespoons
salt
black ground pepper about 1 teaspoon
Equipment
1 medium saucepan, 1 non-stick pan, 1 knife, 1 chopping board.
Preparation
Bring the water to a boil in a large pot.
Meanwhile, cut the pumpkin into small pieces and grate the Pecorino.
In a non-stick pan, heat a tablespoon of oil and, add pepper and toast for about 10/20 seconds.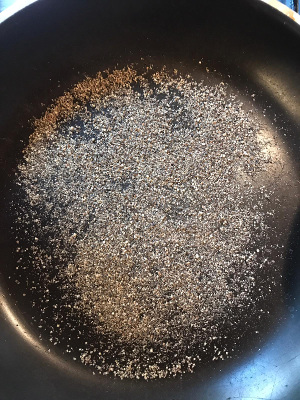 Remove pepper from the pan and set it aside; in the same pan add the remaining oil and pumpkin, and cook for about 10 minutes.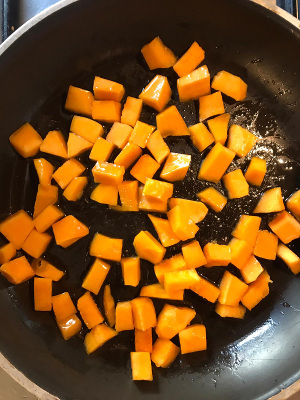 While the pumpkin is cooking, pour the salt into the boiling water and add the pasta.
Add the toasted pepper to the pumpkin, and cook until the pumpkin pieces form a thin crust. Turn the heat off and keep warm.
Set aside 1 cup of the pasta cooking water and drain pasta 2/3 minutes before the cooking time suggested on the pasta package. Pour a tablespoon of oil into the pot where you cooked the pasta, pour the pasta back into the pot, and mix and slowly adding the cooking water until the pasta is cooked and has absorbed the water (it is not necessary to add all the water). When the pasta is cooked, add the grated pecorino and continue to stir well.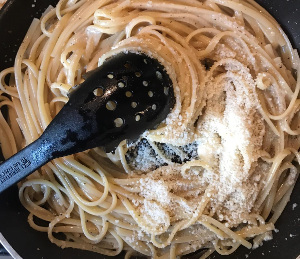 Place on the serving dish, top with the pumpkin, and add more grated cheese to taste.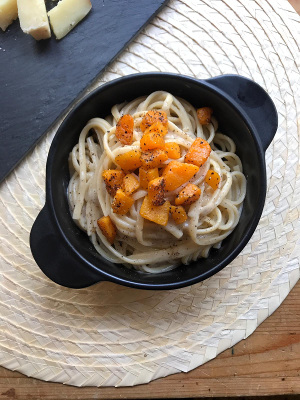 Tips
We recommend to use freshly ground black pepper; quantities may vary according to your taste. Instead of linguine you can use other pasta shapes such as bucatini, rigatoni, penne, spaghetti, or fusilli.