In one of my recent trips to my hometown Martina Franca, my brother was there too.
He is an exceptional cook himself. And because I had some pasta samples from our new Pasta supplier from Gragnano, he bought some fresh seafood and made Calamari Seafood Pasta, an easy and delicious recipe.
Calamari Seafood Pasta
Ingredients for 4 people
300 gr Calamari seafood
8 king prawns
4/5 tbs Extra virgin olive oil
Garlic
Chilli
Parsley
Salt and Pepper to taste
Preparation
Boil 4 lt of water. Put 30 gr of salt when the water starts to boil.
Meanwhile, prepare your garlic, chilli and parsley.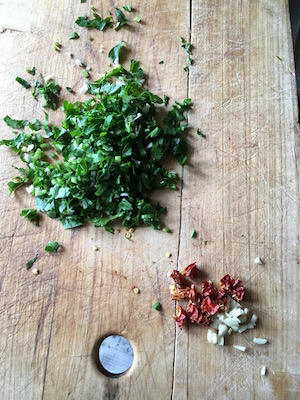 In a large pan, heat the oil with the garlic.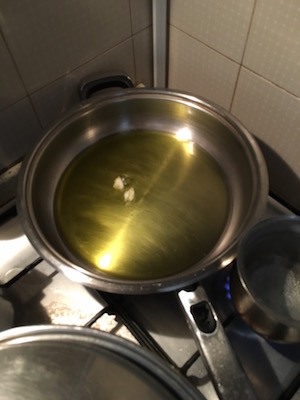 When the garlic starts to change color, add the seafood.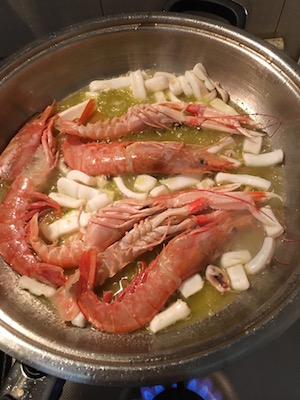 While the seafood is cooking, pour the pasta into the rumbling water. It will take 10 min for the pasta to be al dente. Use some pasta water to finish cooking the seafood.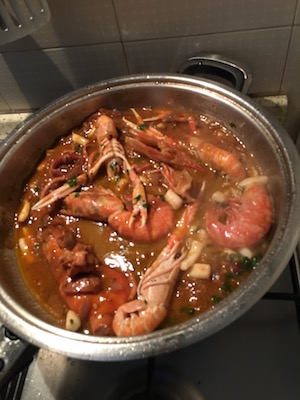 Drain the pasta and add it to the seafood. Add the parsley, stir everything together for 2 more minutes.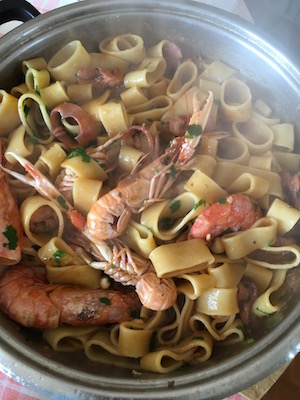 Serve and enjoy.