I visited my friend Marcello of Podere Cunina in Tuscany recently. Podere means house on top of a hill. It is beautiful, with a 360º view of the most traditional and suggestive Tuscan hilly view, from Siena to Montalcino.
During my stay, I participated in his cooking class where I learned a few new recipes from the Tuscan tradition. Here is one that we used as an appetiser; but in my opinion, it could be used as Cheese/Dessert course to close a dinner with style.
Caramelized Pears with Pecorino Cheese Cake
Ingredients for 6 people:
Pears 3
Red wine 500 ml
Sugar 250 g
Cinnamon 2 tbs
Pecorino cheese 450 g
Milk 100 ml
Preparation
Cube the pecorino cheese.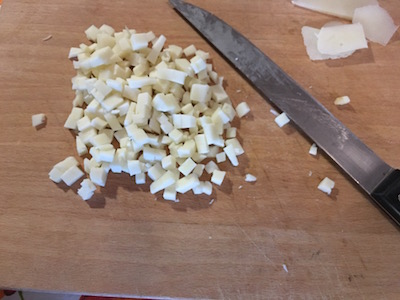 Put the cheese in a pan and add the milk in to it.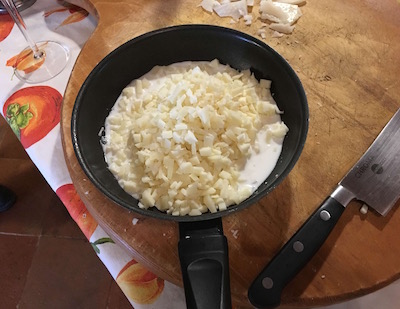 Put the  pan on a stove at low heat and stir continuously until the pecorino cheese is melted.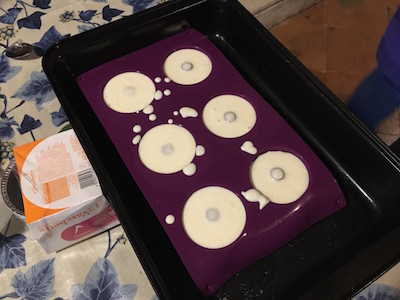 Pour the melted cheese mixture in a silicon mould and put it in the refrigerator until hardens.
Now peel the pears. Cut them in half, starting from the petiole. Remove the seeds and put them in a pan.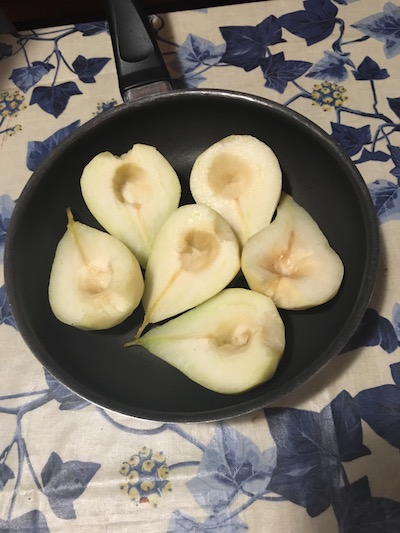 Add enough wine and the sugar to cover the base of the pan.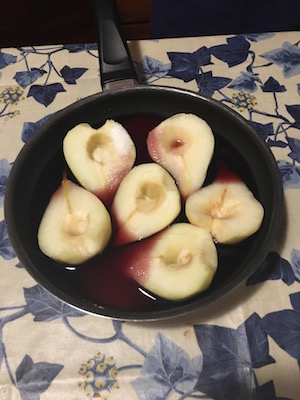 Add the cinnamon and start to cook over medium heat for 15/20 minutes.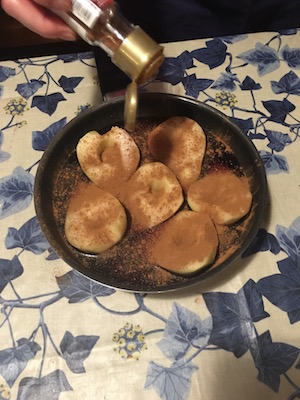 Keep stirring the pear with the juice until almost all the wine is absorbed by the pears.
Put one pear per dish that you can cut at the base 5/6 times and open in the plate as in the picture. For decoration, add a mint leaf and the remaining juice.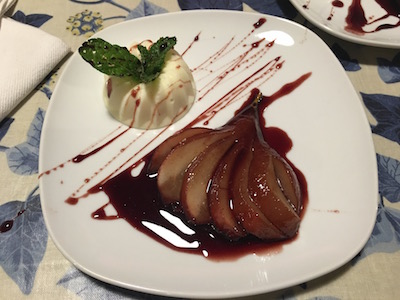 Serve and enjoy!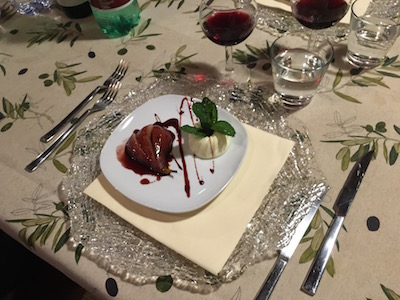 Print this recipe here: Caramelized Pears with Pecorino Cheese Cake