Champignon salad with crispy bacon and orange balsamic condiment
Loading…
The secret of this salad is marinating the onion in vinegar, which gives the onion a delicate taste and aroma. With the addition of bacon and the fresh bouquet of the orange balsamic dressing, this salad becomes a fragrant and refined main course.
You and your friends will love this recipe, and you can prepare it even at the last minute for unexpected guests. See tips for vegetarian and vegan options.
Ingredients
Serves 2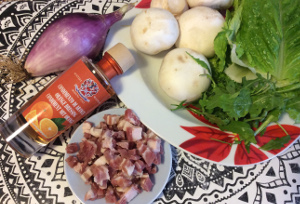 cleaned champignon mushrooms 300 gr.
diced smoked bacon 100 gr.
fresh lettuce 200 gr. (romaine or other)
rocket 50 gr.
red onion 1 (if you can find it, Tropea onions)
Orange Balsamic Condiment 3/4 tablespoons
salt and pepper
Equipment
1 non-stick pan, 1 chopping board, 1 bowl, 1 knife, 1 small bowl or 1 dish for the marinate.
Preparation
First, cut the onion into very thin slices and marinate in a bowl together with the orange balsamic vinegar condiment.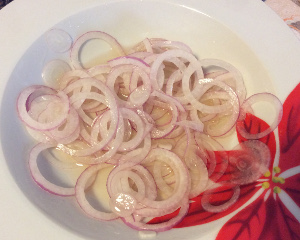 Clean the mushrooms and cut them into very thin slices, using an electric slicer if you have one.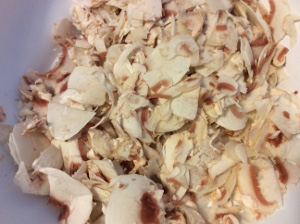 Wash the lettuce and arugula thoroughly and tear the lettuce into smaller pieces.
In a non-stick pan, cook the diced pancetta until it becomes crisp, then dry it on paper towels (to absorb any excess fat).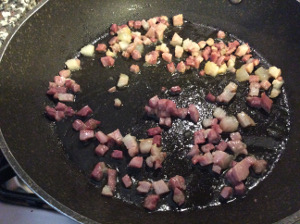 Place the champignon mushrooms, rocket, salad, pepper and very little salt in a salad bowl (remember that bacon is usually cured with salt).
Finally, add the onion and bacon and sprinkle with the remaining vinegar if necessary.
Enjoy your meal!

Tips
If you have vegetarian guests, you can replace bacon with diced smoked tofu or seitan. Or, if you have vegan guests, you can use salted and toasted almonds as an alternative. You can use romaine lettuce or other seasonal greens as you like; radicchio and endive are great alternatives.