Chicken with lemon, thyme and chili is a very simple and healthy dish, all you have to do is season the chicken, put in the oven, then get back to it after 45 minutes. You'll even have time to prepare another dish or chat with friends!
Chicken with lemon, thyme and chili
Ingredients: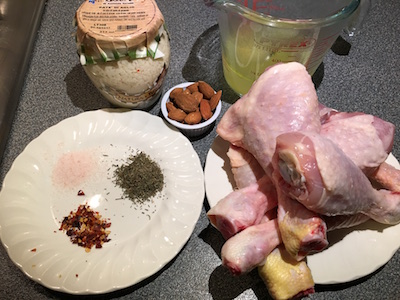 Chicken leg – 480 g
Garlic paté – 120 g
Lemon juice – 5 tbs
Dried kernel – 30 g
Extra virgin olive oil – 3 tbs
Fresh thyme – 30 g
Dried chillies – 2 units
Salt – 30 g
Procedure:
Step 1
Preheat oven to 200° C.
Step 2
Rub the chicken with salt, thyme and crumbled chili.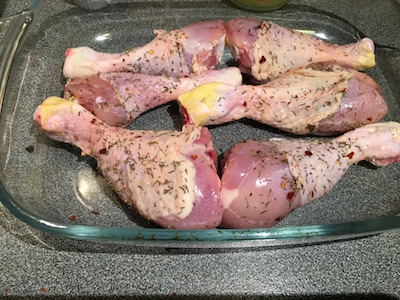 Step 3
Place in a baking dish and add the garlic paté, the juice of a lemon, half a cup of chicken broth and almonds. Finish with the oil.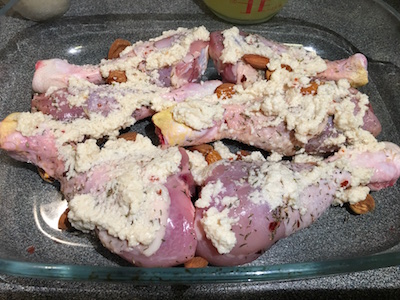 Step 4
Put in the oven and bake for about 45 minutes or until cooked.
Serve and enjoy!
Try this simple recipe and let us know how it goes by writing in the comments box below. Grazie!