Chocolate mascarpone cake
Loading…
This velvety, intense cake is perfect for special occasions (like St. Valentine's day). Easy to prepare, you will fall in love at your first bite.
Ingredients for the cake:
Mascarpone 250 gr.
dark chocolate (possibly 65-70%) 200 gr.
icing sugar 80 gr.
flour 40 gr.
eggs 4
salt a pinch
Ingredients for topping:
dark chocolate 100 gr.
Butter 50 gr.
Serves 6 people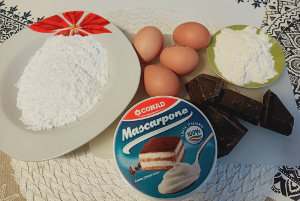 Instructions for the cake:
Grate the chocolate and melt in a double boiler or in the microwave.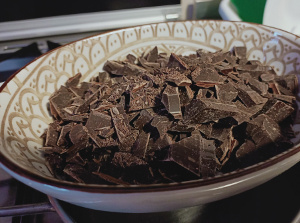 Let it cool.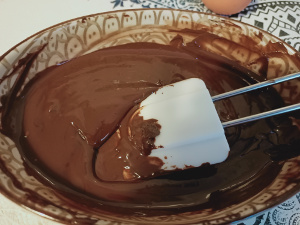 Work the mascarpone with the whisk to make it creamy, then stir in the melted chocolate, the icing sugar, and a pinch of salt.
Mix the eggs one at a time; at the end stir in the flour.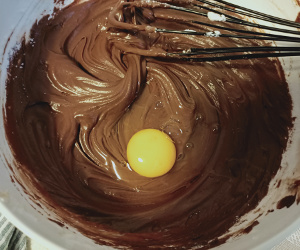 Cover a cake mould (20 cm diameter) parchment paper. Transfer the mix into the mould and bake at 160° C for about 25 minutes.
Instructions for the topping:
Melt butter and chocolate in a double boiler or in the microwave.
Mix, wait for it to thicken, and then spread gently and evenly over the cake.
Serve and enjoy!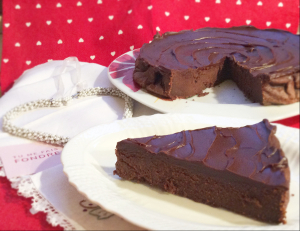 Tips:
Top with figs, raspberries, strawberries, or other fruits as you like.
Choose high-quality chocolate.