The other day I have seen "Chef" again, one of my favourite movies . It was written, produced, directed and played by Jon Favreau. I really recommend it.
In a scene, chef Carl Casper told the critic (who ruined his life) how is made properly the lava cake with the chocolate flowing out. I did't try how the chef suggested in the movie yet but tried this recipe with Marcello, my friend from Tuscany. It was absolutely fantastic, complete with a delicious melting center  😉
Chocolate Soufflé
Ingredients
Dark Chocolate 150 gr
Butter 80 gr
Flour 20 gr
Eggs  2 + 1 yolk
Sugar  90
Vanilla bean  ¼
Cocoa 10 gr
Preparation
Chop the chocolate and melt it in a bain-marie. Add the butter (already cut to small pieces).
Put in a large bowl the eggs, sugar, and vanilla bean that you previously open in two and scrapped the seeds from. Whisk the mixture to a minimum of 10 minutes.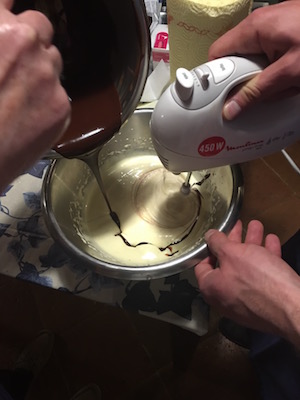 When the melted chocolate is cold, add it to the egg mixture, always whisking. Add the flour and the cocoa towards the end .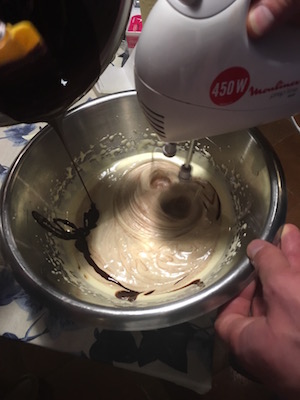 At this time, butter the molds and cover with flour or cocoa.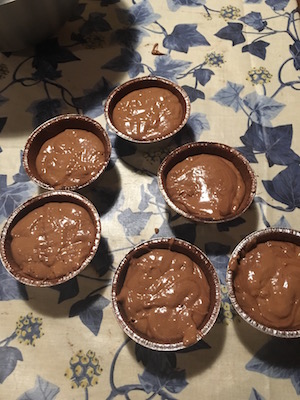 Put the chocolate into the molds (about ¾ full) and bake  for 13-14 minutes at 180.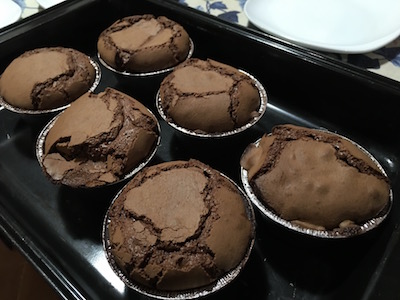 Serve with custard and enjoy.