Christmas cookies with olive oil
Loading…
Christmas cookies with olive oil is a very easy recipe, perfect also for those who are less experienced. The dough produces a light, crumbly, soft short-crust pastry which is also perfect for pies, biscuits, or Christmas sweets gifts.
Ingredients
Pastry flour 300 grams
eggs 2
extra virgin olive oil 70 ml
granulated sugar 100 grams
Baking powder 1 ts
Pure vanilla extract, lemon zest, or other flavouring as you like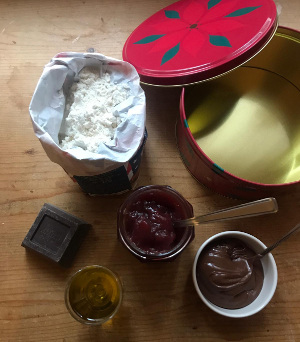 Preparation
Combine the flour, sugar and oil in a bowl.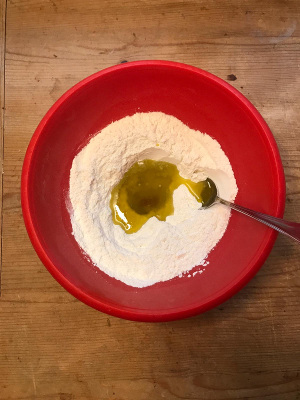 Mix and begin with your hands or a whisk. Add the eggs one at a time, and continue by kneading.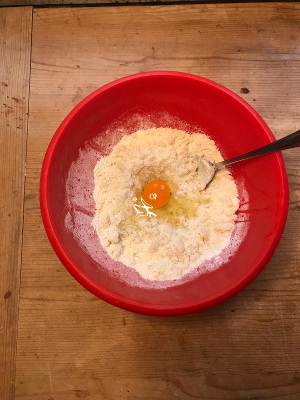 Also add the pinch of yeast and vanilla. Continue kneading until you get a firm and compact dough, forming a loaf.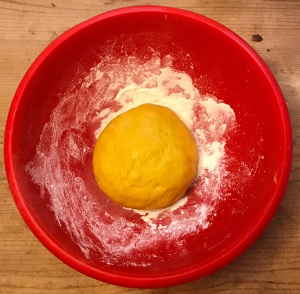 The dough does not need rest. Sprinkle a work surface very lightly with flour and roll out dough evenly using a rolling pin until it is about 0.5 cm thick.
Preheat the oven to 180 degrees.
Cut the dough into circles, squares, or Christmas shapes using cookie cutters.
Line a baking sheet with parchment paper and arrange the cookies.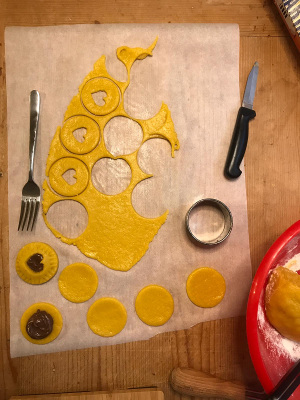 Place in the oven and bake for about 10 minutes at 180° C in a ventilated oven.
Allow to cool and store in airtight container.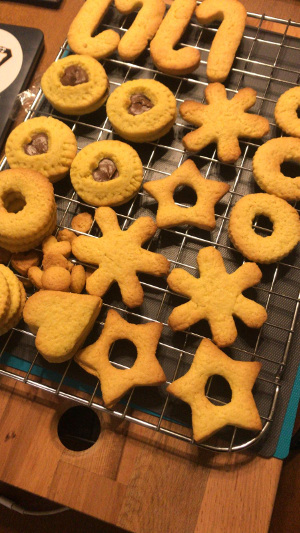 Tips
You can fill the biscuits with jam, chocolate cream, hazelnut cream, or decorate with sugar ice.
At Christmas you can add mixed spices or other flavours as you like.