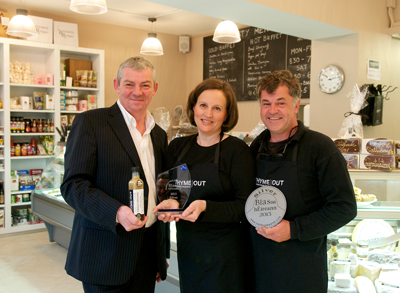 Christmas is coming! Time to think of holiday dishes to enjoy with loved ones and friends! To help you out, I am going to share with you Christmas recipes. Save them for that grand Christmas Eve feast!
This Christmas starter comes from Berna, the lovely owner of Thyme Out, a high quality gourmet food shop and delicatessen. Together with David, they have been operating this unique and wonderful food shop since 2001 and received the Blas na hEireann award in 2013. Try them out! You'll love their dishes which are prepared daily from the freshest ingredients!
This recipe is made even more delicious with a little drizzle of Saporoso Balsamic Vinegar, one of Taste with Gusto's  bestselling items. It's a tasty dish that you can prepare in just a few minutes.
Smoked Duck on Sourdough with Horseradish Sprinkled with Saporoso Balsamic Vinegar
Ingredients
Smoked Duck
Sourdough Bread
Horseradish
Crème Fraiche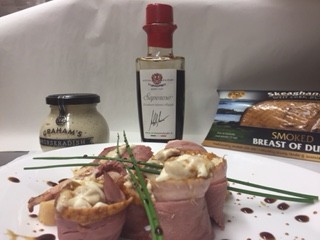 Procedure
Toast your sourdough bread.
Spread a little horseradish onto the bread, completely covering the sourdough slices.
Slice smoked duck very thinly and twirl to sit on top of horseradish.
Fill the centre of duck twirls with crème fraiche.
Garnish with fresh chives.
Drizzle with Franco's most delicious SAPOROSO BALSAMIC VINEGAR!
Buon Appetito!