Coconut and yogurt cake
Loading…
This classic cake has a soft texture, and an exotic flavor. The recipe is easy to prepare, and requires only a bit of care weighing the ingredients and then a few simple steps. If you have an electric blender, everything will be even easier!
Ready? Apron on and go!
Portions: a medium-sized mold
Ingredients
brown sugar 180 gr.
flour 00 150 gr.
coconut flour 150 gr.
natural yogurt 125 gr
extra virgin olive oil 80 gr.
whole eggs 3 at room temperature (important that they are at room temperature!)
baking powder 16 gr.
Aroma vanilla 1 teaspoon (or grated lemon peel as an alternative)
To decorate: icing sugar.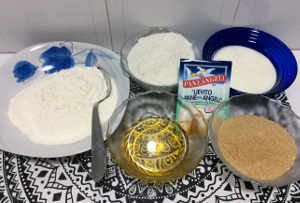 Equipment
1 spatula, blender (or whisk), 1 cake pan, parchment paper, medium-sized mold.
Preparation
Weigh the ingredients and arrange them in order on the table.
In a blender or using an electric beater, mix the eggs and the sugar, then increase the speed. Work until they are fluffy with a pale color, as in the photo below.
Add the extra virgin olive oil, then the yogurt, and continue to mix until completely absorbed.
Sift the 00 flour with the baking powder, then add the coconut flour, mix using a spoon, and pour into the egg-sugar-oil-yogurt mixture.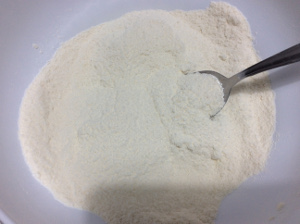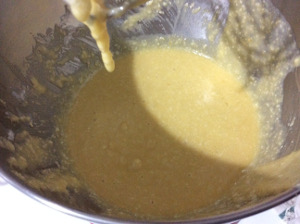 Heat the oven to 180 ° and line a cake mold with parchment paper.
Pour the mixture into the cake mold and bake at 160 ° for about 30 minutes. Check the cooking with a toothpick, and continue cooking for 10 minutes or more if necessary (the cake is done when a toothpick inserted in the center comes out clean).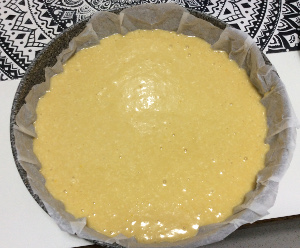 Take the cake out of the oven, let it cool, then sprinkle with icing sugar.
Enjoy!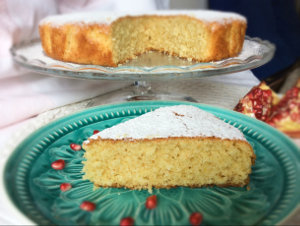 Tips.
This cake has a delicious taste and a velvety texture. Therefore, you just need to add a delicate cream, ice cream, or some whipped cream to make it a great dessert. If you want to prepare it to celebrate a special occasion (such as a birthday), you can cut it into halves, fill it with whipped cream, then decorate it with fresh colored fruit.