Cod Sorrentina style
Loading…
Cod Sorrentina style is a fresh second course, full of Mediterranean flavours and colours. This is a healthy and super quick recipe that you will cook many times…and it is also beautiful to see!
Ingredients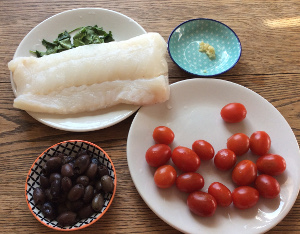 Cod 1 fillet of about 250 gr.
Garlic 1/2 clove chopped
Cherry tomatoes about 18 or 20
Pitted black olives 30 gr.
Extra virgin olive oil 25 gr.
Oregano 1 pinch
Salt to taste
Black pepper to taste
Flour 00 20 gr.
Chopped parsley 1 tuft (optional)
Equipment
1 nonstick pan, 1 knife, 1 chopping board, 1 dish, 1 spatula.
Preparation
Chop cod into 4 chunks.
Pour the flour in a dish and flour the fillet on both sides.
In a nonstick pan, heat the extra virgin olive oil, add the fish fillet and brown on both sides.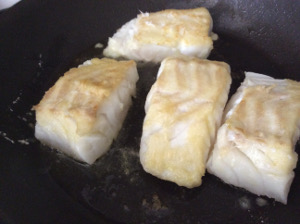 Once ready, set aside.
In the same pan where you cooked the cod, add a dash of oil and the chopped garlic clove.
After a minute add the halved cherry tomatoes and olives.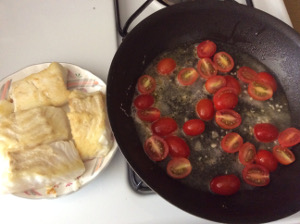 Cook for 10 minutes over low heat, stirring occasionally with a spatula.
Place the cod fillet in the tomato sauce and olives you have previously prepared. Cook for 5 minutes and finish by adding a few leaves of chopped parsley and oregano.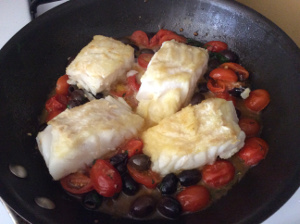 Your Cod "Sorrentina style" is ready to be served and enjoyed.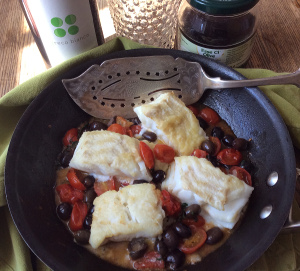 Tips
If you want, you can add a pinch of chilli pepper in the sauce, to give your dish a pleasant spicy accent.
You can use a high-quality tomato sauce instead of cherry tomatoes.
Use top quality olives. Their succulent and intense taste adds a unique touch to this simple dish. If you like you can use the matchmaker 1958 instead of https://cookwithgusto.com/sa-dating-site/.