The fish soup was born as a "poor man's recipe", since the folk used to cook it, in order not to waste the leftovers of fish. The soup was usually seasoned with garlic, parsley, onion and chilli… extremely delicious!
This is my version of the fish soup, and I used my favourite shellfish and seafood and a secret touch of crunchy vegetables and of spiciness, using the Hot Pepper Spread to give an incredible boost of taste… I love it!
It is really tasteful, healthy and light, so it is perfect for Sunday's Lunch but also during the weekdays!
Try my:
Devil's Seafood and Fish Soup
Ingredients for 4 people:
1,5Kg of mixed fish and seafood (cuttlefish, calamari, hake, prawns, shellfish, ..)
500gr canned plum tomatoes
1 jar of Hot Pepper Spread
200ml white wine
1 onion
1 carrot
1 celery
2 cloves of garlic
fresh parsley
Salt and pepper, as needed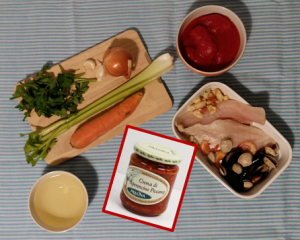 Clean the fish and roughly chop the vegetables.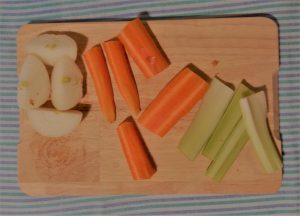 In a stockpot, combine the fish bones, onion, celery, carrot in 1o cl of salted water (just enough water to cover the ingredients). Bring to a boil, then reduce the heat so the stock simmers. Allow the stock to simmer gently for 20 minutes.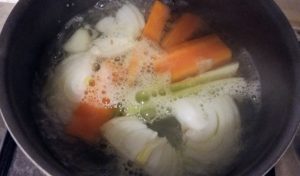 Finely chop the garlic and parsley.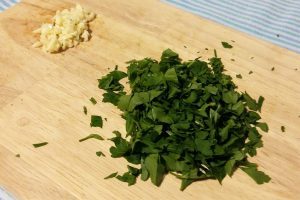 Heat the extra virgin olive oil in a large pan, add and fry the garlic and then the parsley in the hot oil, and sweat gently until soft.
Add the wine, plum tomatoes and slowly add the fish stock to the pan. Season and gently break up the tomatoes. Bring to the boil and let it simmer for 10-15 minutes.
https://cookwithgusto.com/meet-single-military-officers/
Save the vegetables of the fish stock.
In the meantime, roughly chop the hake and the bigger pieces of fish.
https://cookwithgusto.com/best-european-dating-sites/
Add them to the pan. Cover and simmer gently for 10 minutes.
https://cookwithgusto.com/dating-sites-for-hunters/
Add the prawns and the shellfish. Myself personally, I really like to have something to bite, so, if you are of the same opinion, chop the boiled (but still crunchy) vegetables of the fish stock in smaller pieces and add them to the soup as well.
Cover and simmer for 10-20 minutes or until just cooked.
When ready, add at least 3 generous teaspoons of the Hot Pepper Spread to give a boost of taste and spiciness! Just taste the soup, just to make sure the soup so it's not TOO spicy for your taste.
All done! Serve the soup with toasted garlic bread and white wine.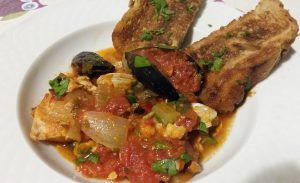 Super delicious! Enjoy and…. BUON APPETITO!