In Italy and in this period of the year a colorful event takes place called "Carnevale".
This is characterised by wearing sparkling, funny costumes and masks; with music and dancing as an expression of joy and fun.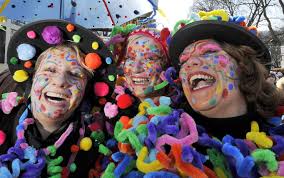 Carnevale origins are very ancient. The name derives from the latin "carnem levare", which means "to avoid meat". The Carnevale lasts for the 4 weeks before the period of Lent when it is not allowed eating meat.
The first events similar to Carnevale already existed in the Greek Epoch as pagan ceremonies in honor of the God Saturno and to bless the beginning of the harvest period. During these celebrations, the differences between the poorest and the richest classes of the folk were hidden by wearing beautiful masks.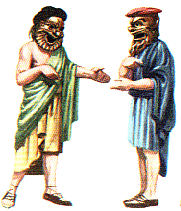 This kind of ceremony was usual in the Middle Ages too. The only difference was that at the end of the day all the people hit a big puppet until they destroyed it. This is made to symbolize the death from the previous year and as a wish of luck for the next year.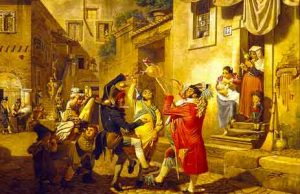 This kind of extreme parties was not appreciated by the Church because of their promiscuity. Therefore from the 16th Century, the entertainment became more elegant and subtle. Actors and companies performed the event at the royal court. The actors were the only ones allowed to wear masks.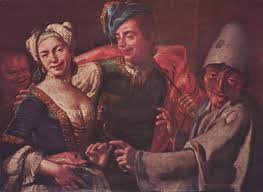 Every single mask represents the bad habits and the virtues of the men. The Neapolitan Pulcinella is the symbol of impertinence and laziness. The Venetian Pantalone represents the stinginess. Arlecchino is a cunning servant.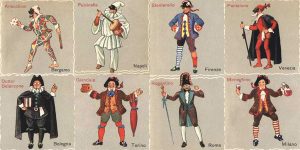 Usually, the celebrations involved carnival parade floats, costume parties and jokes.
In Italy, you can find some of the most wonderful and famous Carnevale in the world.
One of the most important is the one in Venice. The tradition dates from the 18th Century.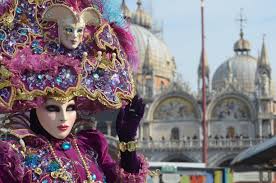 Another famous location is Viareggio (Tuscany). The tradition started in 1873 with big carnival parade floats made of paper-machè. In Putignano (Puglia), the tradition is to have dinner while the church bell rings 365 times as a symbol of the past year.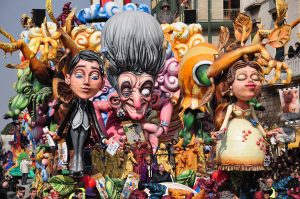 The biggest parties take place on the so-called Fat Thursday and Fat Tuesday which are the last two days before Lent.
Brasil is one of the countries where Carnevale is deeply felt. In the UK is quite uncommon, excepting for the Notting Hill Carnival which takes place in August instead of February.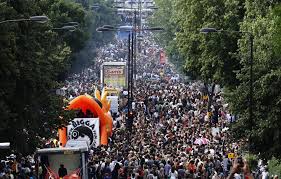 In Russia Carnevale is not part of the culture but it is possible to find a very similar celebration. Maslenitsa, which represents the fasting period of the Orthodox doctrine.