Escalopes with artichoke paté and cream cheese
Loading…
Escalopes with artichoke paté and cream cheese are a tasty and fragrant second course, yet the recipe is simple and prepared in just 10 minutes or less.
Ingredients for 2 people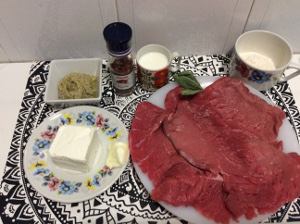 beef slices 300 gr.
cream cheese 120 gr.
aromatic herbs (thyme, parsley, basil, chives)
butter 10 gr.
milk q.b.
flour 0 q.b.
artichoke paté 2 tablespoons
salt
pepper or hot pepper
Equipment
1 nonstick pan, 1 knife, 1 chopping board, 1 dish, 1 spatula.
Preparation
Flatten the slices of meat with a meat tenderizer, then each slice with the flour and shake to remove the excess.
Wash and dry the aromatic herbs, chop and set aside.
Heat a pan with a little oil and butter, add the slices of meat and brown them on both sides. Salt and set aside.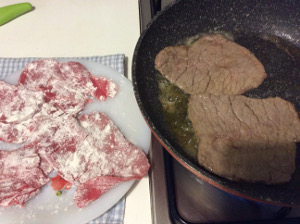 In the same pan add the cream cheese, a little milk, the artichoke paté, the chopped chilli pepper, and the pepper.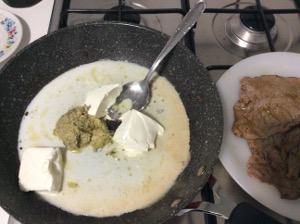 Stir, add the beef slices and continue cooking for a couple of minutes more.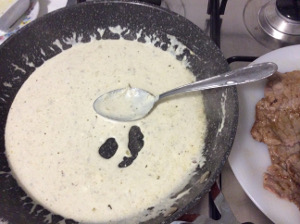 Sprinkle with chopped herbs and serve.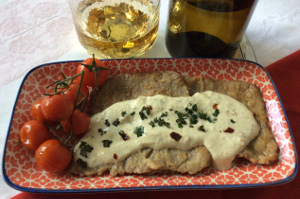 Tips
The most delicate meat in making escalopes is veal, but pork, chicken, and turkey are also good. If you are looking for a vegetarian alternative, you can use seitan or tofu.
The sauce can be made with other patés, such as asparagus paté, https://cookwithgusto.com/t4t-dating/, and even meetup london singles, yielding an endless array of delicious variations.
Serve with oven baked cherry tomatoes, or with a fresh salad.