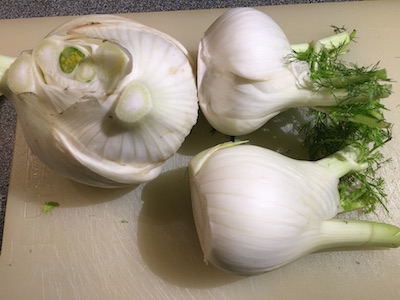 Fennel is one vegetable that I love. I have always eaten it raw as a side dish, with pasta or with second courses. But lately, I'm trying a few recipes where I cook it, and to be honest, I'm enjoying very much.
Here's a very easy, foolproof recipe. 😉 It's delicious as a main or as a side to baked chicken.
Try it and let me know in the comments below.
Fennel and Sun-Dried Tomato Paté Gratin
Ingredients
For the toppings
50g white bread
50g Parmigiano Reggiano
zest 1 Organic Lemon
Preparation
Cut the fennel into thin wedges.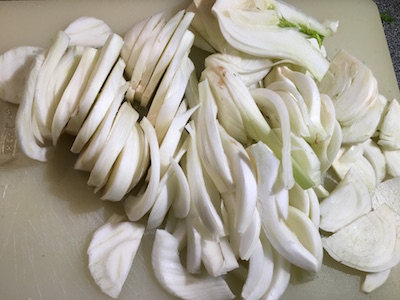 Get a frying pan with a lid. Put 3 tbsp of extra virgin olive oil and heat it up.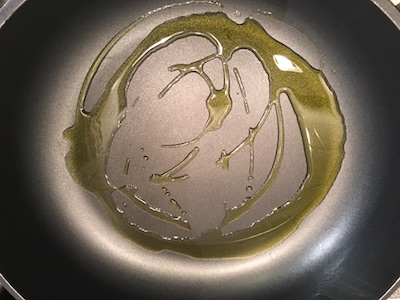 Add the fennel, cover and stew over medium heat for 15 mins.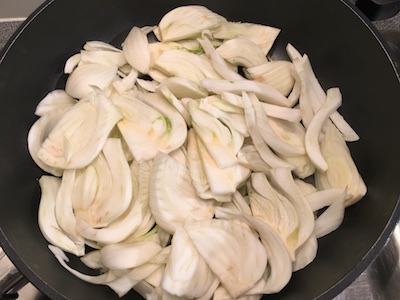 Stir in the garlic paté and continue cooking for 15 mins or until the fennel is soft .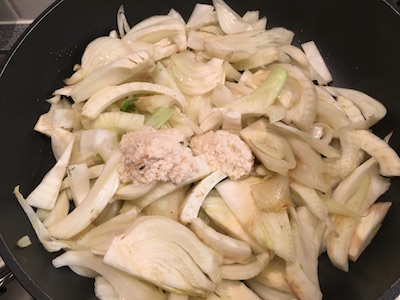 Add the sun-dried tomato paté and a little boiling water if it is too dry. Simmer for another 10 mins. Stir occasionally. Meanwhile, heat the oven to 200º.
Pour everything into a gratin dish.
Put the first three topping ingredients into a food processor and blend together. If you use olives, add to the blender and pulse until chopped.
Cover the fennel with a generous amount of crumbs.
If you didn't use pitted olives, put some black olive paté on top of the crumbs.
Now bake for 20 minutes until golden.
https://cookwithgusto.com/couple-stuff-to-do-near-me/
Serve and enjoy!