Fresh tuna with potatoes, olives, and balsamic vinegar.
Loading…
This tuna salad with potatoes and olives is simple and good looking, and tastes as good as it looks. The mint ads a delightful, fresh twist. It is the perfect recipe to use when you are in a hurry and you want to prepare something delicious.
Ingredients
Fresh tuna 200 gr.
Potatoes 350 gr.
Red onion 1/2
Black Olives 1 tbsp
Green Olives 1 tbsp
Pickled gherkins 1
Organic lemon 1
Mint (or basil) 3-4 leaves
Chopped parsley 1 tbsp
Extra virgin olive oil 2 tbsp
Balsamic vinegar 2 tbsp
Salt
Pepper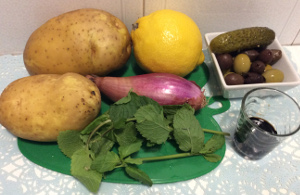 Equipment:
Chopping board, knife, colander, medium sauce-pan, non-stick frying pan, small bowl, large bowl.
Preparation
Wash and clean the potatoes, cut them into pieces, and cook in water for about 15 minutes, adjusting the time according to their size.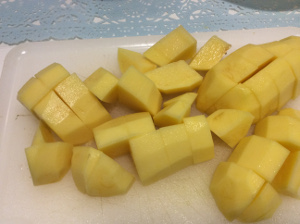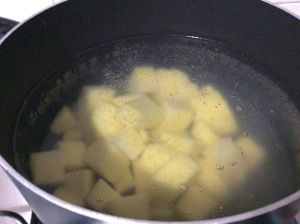 Meanwhile, proceed with the tuna. Wash the parsley and chop it. Put the tuna on a plate and grate the lemon zest over it, squeeze the lemon juice, add ground pepper and 1 tablespoon of oil. Season the tuna in the marinade and make sure it absorbs the juice.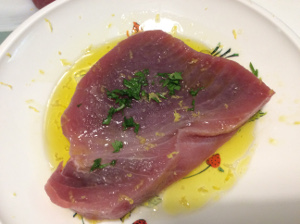 Heat a non-stick pan and cook the tuna a few minutes on each side.
Peel the onion and keep it soaked in warm water until the potatoes are cooked.
When the potatoes are cooked, place them in a bowl.
Dry the onion and place on a cutting board. Chop it finely with a knife, add the gherkin, black and green olives.
https://cookwithgusto.com/by-a-date/
coffee meets bagel for hookups
Pour this mixture into the bowl containing the potatoes.
Cut the tuna into pieces and add it to the rest of the ingredients.
In a small bowl mix balsamic vinegar, oil, and mint. Mix and pour over the salad.
Your tuna salad with potatoes and olives is ready! Mix well and serve at room temperature.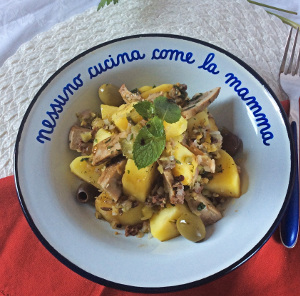 Tips
The potatoes can be steamed, microwaved, or boiled. The important thing is that they remain fairly firm, and do not break up too much when you mix them.
You can enrich the dish with fresh vegetables, such as tomatoes, carrots or green beans, and you can omit the onion if you don't like it.
You can also use canned tuna, or keep some frozen tuna in the freezer and use at your convenience.
Instead of tuna, you can use mackerel fillets. If you don't like mint, you can put basil, thyme or oregano.