This recipe is shared by the restaurant La Dolce Vita. There's a story behind it; and that, I'd like to share with you.
As you probably know, in Italy we are very keen on supporting football teams –  even as early as childhood. Like here in Ireland with the GAA.
The cities of Milan, Turin and Rome each have two important teams. And there is always a kind of confrontational situation when you are not fan of the same team as your pal. The owner of the restaurant Riccardo is from Rome, where the two opponent teams are Rome and Lazio. Riccardo is fan of Lazio. When he opened the restaurant, he asked a friend chef to create a recipe that can stand out. The friend, a fan of Rome, did create this recipe but on one condition: that the recipe be called Gnocchi Giallo Rossi (Gnocchi Yellow Red). These are the colours of the Rome Team!!! 🙂
Gnocchi Giallo Rossi
Ingredients for 1:
(The dish was cooked by Luigi, chef at the restaurant, only for me. Just multiply the ingredients for the number of people eating)
100 gr of Gnocchi
1/2 Orange
2 Heaped Table spoon of Sun-Dried Tomato Pate
1 Shot of Rum
Pecorino Romano cheese (optional if you are vegetarian)
Preparation:
Put the pate in a pan to heat it up.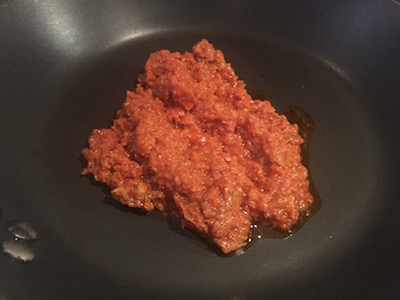 Meanwhile, squeeze the orange.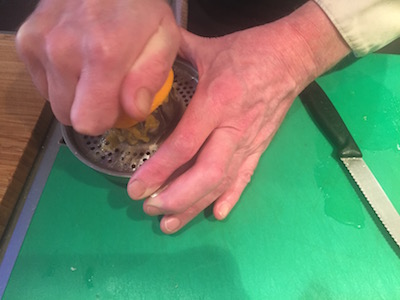 And add it to the sauce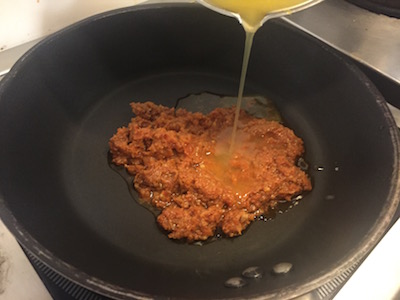 If the gnocchi are fresh, you can add them to the sauce immediately. If needed, just add a little hot water. If not fresh, the gnocchi needs to be boiled in hot water until they come to the surface.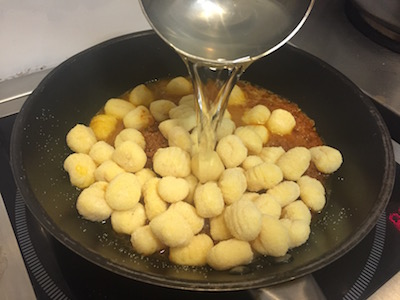 Let it cook for three minutes, stirring from time to time. Add the shot of rum.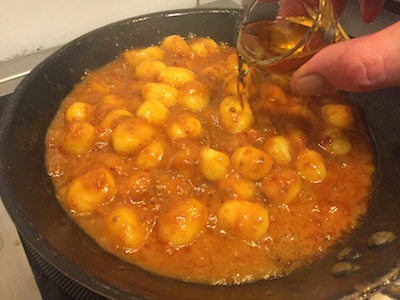 Continue cooking for another 2 min. Then take it off from the heat. Continue stirring and watch the magic happen! Luigi explained to me that when the temperature drops from from C95 to C85, the gnocchi will release the starch and the sauce will become creamy. Add some Pecorino Romano.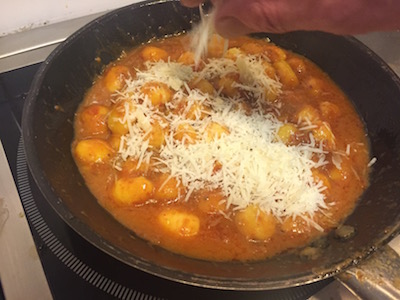 Serve it, enjoy it and let me know what you think about it below in the comments.