Today for lunch, I was in the mood for something simple and light but at the same time exquisite.
I have prepared this yummy turkey with herbs, the effect is deeply aromatic without masking the taste and I used balsamic vinegar for the dressing, each bite provides a forkful of flavour!
The Balsamic Vinegar Saporoso has a velvety texture and a mouthwatering flavour, sweet enough to be pleasant in taste and texture. Unlike other kinds of vinegar that are usually too acidic, this balsamic vinegar is just perfect to sharpen the flavour of every dish and give a fresh touch.
So, let's try my:
Herbs-seasoned Turkey with Mixed Salad and Balsamic Vinegar "Saporoso"
Ingredients for 4 people:
300g Turkey Breast
1 glass White Wine
Mixed Herbs (Rosemary, Sage, Oregano, Parsley)
Rockets
1 Jar of Sundried Tomatoes
Sweetcorn
Salt and pepper, as needed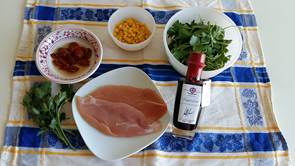 Dice the turkey breasts.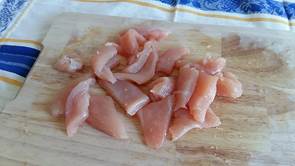 Mince the herbs.
https://cookwithgusto.com/the-single-woman/
Put the turkey slices in a tin and pour on top three teaspoons of dating someone with a criminal record, the glass of white wine, and add the minced herbs.
Cover with cling film and let it rest for a couple of hours in the fridge.
Take the turkey, and drain it from the marinade and put the dices in a pan.
Fry them for few minutes, until brown.
In the meanwhile prepare the salad. Dice few sundried tomatoes.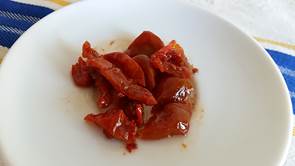 Wash the rocket and add few spoons of sweetcorn and the diced sundried tomatoes.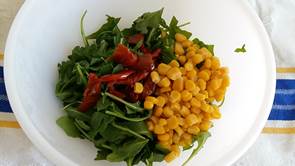 Dress with Extra Virgin Olive Oil "Cairoli", salt and pepper. The oil "Cairoli" is a little bit bitterer, stronger and fresher in taste than the "Il Vero", and for this reason it is strongly recommended to use it raw, especially on salads, to give them a wonderful boost of taste.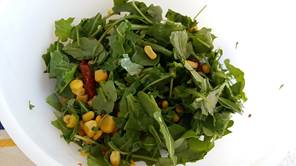 Place the salad on a dish, and the turkey on top of it.
Sprinkle with the Balsamic Vinegar "Saporoso"… DELICIOUS!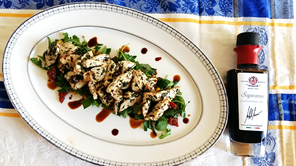 Already done… BUON APPETITO!