Holiday pizza bites
Loading…
For your holidays, try a classic pizza shaped like a Christmas wreath! We made this with a dozen soft mini-pizzas, prepared with olive oil and topped with delicious olives and artichokes.
Ingredients for dough
flour for bread or for pizza 400 grams (type "0" or "00")
water (at room temperature) 240 grams
extra virgin olive oil 1 tbsp
dry yeast 3 grams (or 10 g fresh brewer's yeast)
level teaspoon of sugar 1
salt 8 grams
Ingredients for toppings
tomato pulp or our country basil sauce 200 grams
well-drained mozzarella 150 grams
extra virgin olive oil to taste
drained black olives or green olives
artichokes in oil 3 or 4
basil to taste
Salt to taste.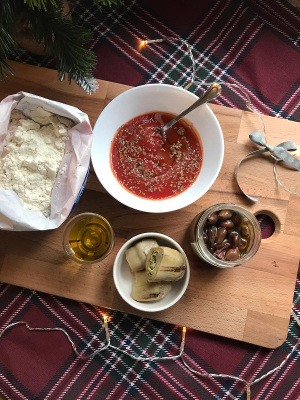 Preparation
Put the flour, sugar, and yeast in a bowl, and gradually add the water, then start kneading (if you use fresh brewer's yeast, dissolve it in a little water taken from the total). Towards the end, add the salt and oil.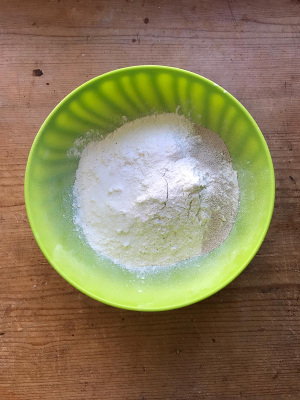 Knead vigorously until the dough becomes elastic and smooth (you can also use a kneading machine). You can start kneading the dough in a bowl, then finish kneading on a floured cutting board or kitchen counter.
Roll the dough into a ball and place it in a bowl lightly greased with oil. Cover completely with cling film.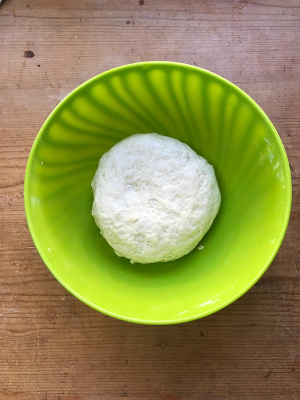 Let the dough rise until doubled in a warm place (sheltered from drafts) for about 2-3 hours.
https://cookwithgusto.com/blackwhite-dating-site/
Meanwhile, prepare the filling: blend the tomato pulp with a blender, season with a drizzle of oil and season with salt. Cut the mozzarella into small cubes, cut the artichokes into small pieces, and slice the olives.
Preheat the oven to 220° C.
After rising, roll out the dough with a rolling pin, cut with Christmas molds, season with the tomato, add a drizzle of oil, and place on a tray.
Bake in the oven at 220° C for about 10 minutes on the lowest shelf of the oven. Remove from the oven, top with mozzarella, olives and artichokes, and cook for another 8-10 minutes on the central shelf.
Remove from the oven, arrange in the shape of a wreath on a large plate, and serve.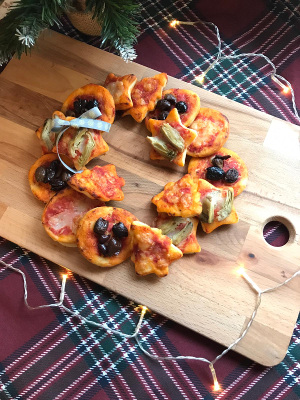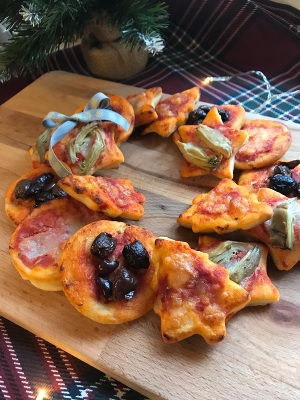 Tips
If you are in a hurry, instead of preparing the pizza dough, you can buy ready-made puff pastry. Unroll puff pastry, cut it using molds, and stuff according to the recipe. In addition to olives, you can also use chiodini mushrooms, stripped aubergines, various sauces such as asparagus or artichokes, and even some spicy sauces such as our cannonata.