"La crostata" is a traditional Italian cake. It is made by assembling a fragrant crust with pastry cream and fresh fruits. This tart is simple and versatile, so you can use other fresh seasonal fruits instead of strawberries. There is another version made with the same crust and marmalade. Plenty of recipes exist, but this one is very special. Once you try it, you immediately realize the special texture of the crust (called "pasta frolla" in Italy), sandy and full of aroma.
Both the recipe of the crust and the pastry cream (called "crema pasticcera" in Italy) are very well balanced, made with a few tricks. The recipes of "pasta frolla" and "crema pasticcera" are a gift from an Italian Pastry Chef and we are glad to share it with you.
Lemon Custard Strawberry Tart
Prep time: 15 minutes
Cook time: 15 minutes
Servings: 15
Rest time in the fridge for custard: 2 hours
Rest time for crust: 20/30 minutes
Ingredients
For the crust
125 g powdered sugar (or granulated sugar)
250 g all-purpose flour
125 g cold unsalted butter, cut into small pieces
Grated lemon zest (half lemon, the other half is for custard)
1 egg
A pinch of salt
A pinch of baking soda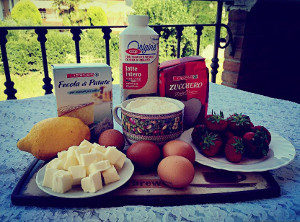 For custard
500 g fresh milk
3 egg yolks
Grated lemon zest (half lemon)
125 g granulated sugar
25 g potato starch
20 g all-purpose flour
For the Fruit Topping
3 to 4 cups sliced fresh strawberries
apple jelly or apricot preserves, or powdered sugar
Equipment
1 tart pan, parchment paper, rolling pin, whisk, cling film, 1 medium sauce pan, pie weights or dried beans, cutting board.
Directions
For the crust
Place all crust ingredients in a bowl,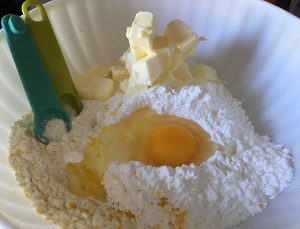 stir until the dough holds together.
It takes just one minute (you can use a food processor). Gather the dough into a ball,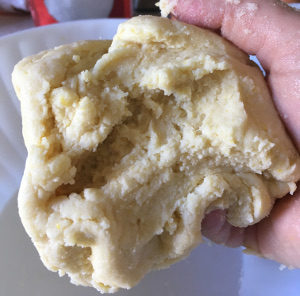 flatten, stretch on baking paper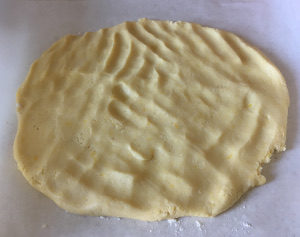 put a sheet of parchment paper on the dough.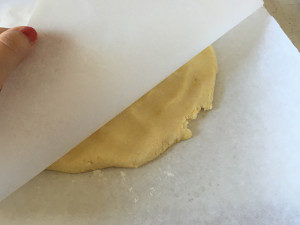 Run the rolling pin over it, take a tart pan and put on the dough to cut the dough in the same shape. See photo for thickness.
Cover the tart pan with baking paper.
Press the tart dough evenly into the bottom of the tart pan. Prick the bottom of the tart shell with a fork.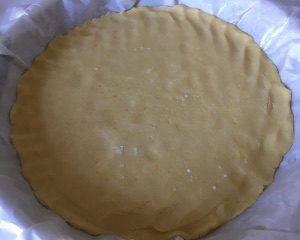 Refrigerate for 20 to 30 minutes until firm or until the other ingredients are ready and cold (if not using immediately, wrap with cling film and refrigerate).
For Pastry Cream
Combine egg yolks and sugar in a bowl, beat until light and pale.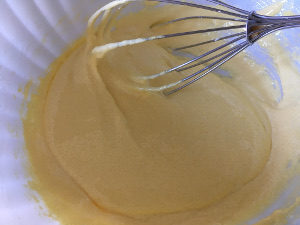 Add flours (potato starch + all-purpose flour) and beat until smooth.
Put the milk in a sauce pan, add lemon zest (half lemon), and bring to boil over medium heat.
free dating sites in south africa for professionals
Remove milk from heat and pour slowly into egg mixture,
free dating sites for over 40 uk
beating until it is a smooth cream.
Pour custard back into sauce pan.
https://cookwithgusto.com/mature-gay-hookups/
Continue to cook while whisking constantly, until thickened and a few bubbles burst on the surface, about 3 minutes.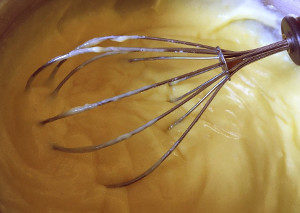 Remove the pastry cream from the heat and whisk, then pour in bowl, cover with plastic wrap (place film directly onto the surface of the pastry cream so a skin doesn't form).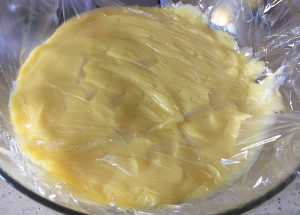 Refrigerate until chilled and firm, about 2 hours.
Preheat the oven to 350 °F.
Baking the crust
Remove the crust from the fridge, take the parchment paper you used previously and place directly on the dough. Spread a layer of dried beans on top (or pie weights), bake for 10 to 12 minutes.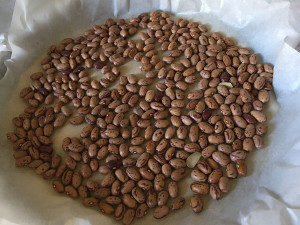 Remove from oven, remove the beans and baking paper, put again into the oven for 5 additional minutes, until very lightly browned. Set aside to cool.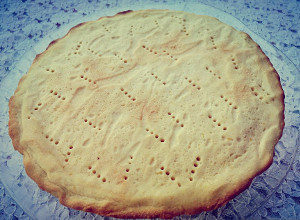 Assemble
When cream is cold you can assemble.
Wash strawberries and dry with a soft dish cloth. Cut into slices.
Start by first filling crust with pastry cream, then arrange fruits in an artful way on top of the cream.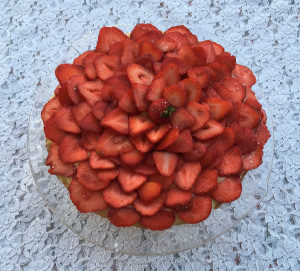 Brush with glaze
Melt the jelly or preserves in a small saucepan or the microwave, stirring until smooth.  Use a pastry brush to gently dab the melted jelly over the strawberries.  You can use powdered sugar instead of jelly.
Let set in the refrigerator for at least 1 hour. Remove about 15 minutes before serving. Slice and serve.
Enjoy!
Tips
For the crust: you can use either powder sugar or granulated sugar, but the result is better with powder sugar.
For custard: using a mix of potato starch and flour produces a creamier and lighter custard.