Lentils with cauliflower, red peppers, black olives and balsamic vinegar sauce
Loading…
Lentils with cauliflower, red peppers, black olives, and balsamic vinegar sauce is a healthy and versatile dish.
You can use fresh vegetables, but the dish is also delicious using high-quality ready-to-use vegetables.  The secret is the sauce: intense and fragrant thanks to the balsamic vinegar.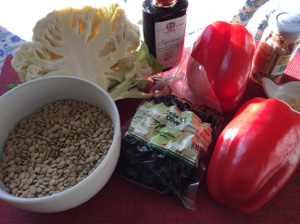 Ingredients
Serves 4
Extra virgin olive oil 2 tablespoons + 1 tablespoon for the aromatic sauce
Lentils 300 gr.
Black olives 100 gr.
Cauliflower 700 gr.
2 fresh peppers yellow or red (or Peppers strips about half jar – 200 gr.)
Anchovies in oil, 3 fillets
Salt and pepper
Balsamic vinegar, a few drops
Sage, a few leaves
Stock
Minced garlic 1 teaspoon
Equipment
1 large pot, 1 deep non-stick pan with lid, 1 food processor/blender, 1 chopping board, 1 knife, 1 strainer.
Method
Clean the cauliflower, wash and divide it into florets. Cook in plenty of salted water for about 10 minutes, drain, let it cool.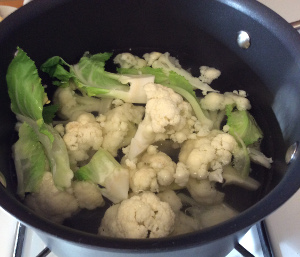 If you use dried lentils*, see instructions at the bottom of this recipe to cook them. If you use precooked lentils, begin with the next step.
Drain cooked lentils. Heat oil and garlic in a non-stick pan, then add the lentils, broth and sage. Cook for a few minutes.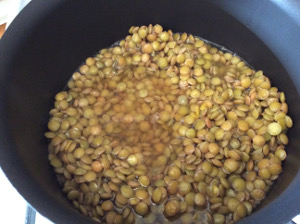 Wash the peppers, heat a non-stick pan with extra virgin olive oil and cook the peppers turning them to cook on all sides.
Add stock, cover, and cook for about 20 minutes.  Clean peppers and cut into thin strips.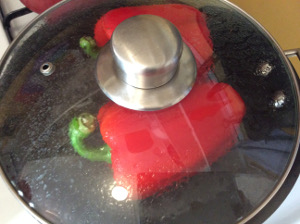 In a blender, mix the olives with the drained anchovy fillets, oil, garlic, and a few drops of balsamic vinegar.
Place all the vegetables in a dish and arrange peppers in the centre like a rose.
Drizzle a few spoonfuls of the aromatic sauce over the vegetables, and add more vinegar if you like.
Your lentil and cauliflower salad is ready!
To cook lentils.
Wash the lentils under running water.
Bring water to a boil, pour the lentils and cook for a few minutes.
https://cookwithgusto.com/hookup-app-pure/
Drain the lentils.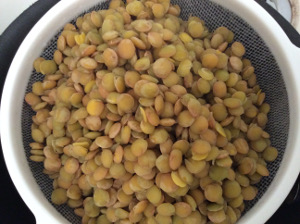 Heat a little oil with garlic, pour the lentils, add broth and sage.
Cook for about 20 minutes. Adjust with salt and pepper.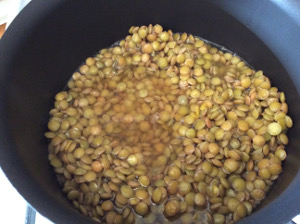 Tips
You can serve this salad warm or even cold, depending on the season.
As an alternative, you can buy a ready to use olive tapenade and just add balsamic vinegar.
Be careful when you add salt. For example, we used a special variety of olives called Esseci "Oven dried black olives". They are especially tasty and you do not need to add salt.