Happy St Patrick's Day!
Today, I prepared for you a 100% green recipe.
A combination of the spirit of Ireland with Italian pasta!
Make a delicious sauce for define hookup culture using two of tasteful and nutritious green ingredients: courgette and avocado.
Despite the rare combination of ingredients, this dish is delicious and it'll provide you with enough energy to celebrate this special day. I am sure you'll love it!
Because everyone is Irish on St. Patrick´s Day, even Italians!
Linguine with Courgette and Avocado Pesto
Ingredients for 4 people:
1 Courgette
1 Avocado
2 cloves of Garlic
A small bunch of Basil
1/2 Lemon
1 tablespoon of grounded Almonds
1 Chilli Pepper
Salt and pepper, as needed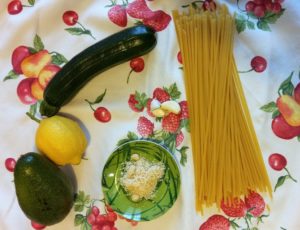 Julienne the courgette.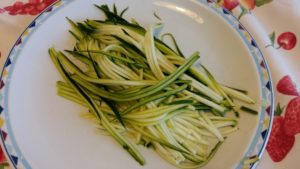 Put few spoons of Extra Virgin Olive Oil "Il Vero" in a pan and fry the garlic cloves and chilli pepper.
Add the courgette strips with a pinch of salt and pepper. Gently fry for 5 minutes.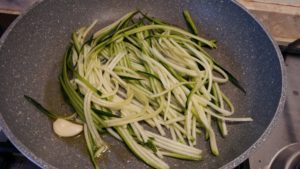 Remove from the heat, when ready.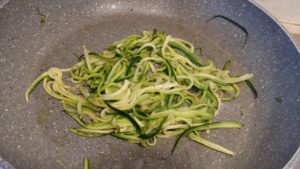 Wash the avocado, remove the skin and dice the pulp.
https://cookwithgusto.com/i-hook-up/
In the meanwhile, fill 2/3 of a large pot with water. Add a pinch of salt and bring to boil over high heat. Add the define hookup culture and stir, reducing to medium-high heat. Follow the pasta package directions for cooking time.
While the pasta is cooking, take a large bowl and mix the following ingredients: avocado cubes, basil, almonds,  garlic cloves (previously cooked without the skin). Then, add the juice of half lemon and a pinch of salt and pepper.
https://cookwithgusto.com/chicago-meet-ups/
Blend the ingredients until the texture is smooth and creamy. If the cream is too thick, you can dilute the sauce adding few spoons of boiling water from the pasta.
https://cookwithgusto.com/fathers-day-date/
Pour the define hookup culture through a strainer and shake it to remove excess water.
Put the pasta into the pan with the julienne courgette and toss it with your handmade pesto. Remember to put aside some of the courgette strips and of the grounded almonds, to decorate your dishes before serving.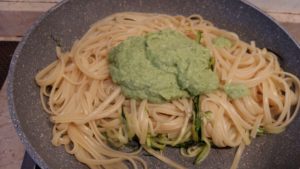 Stir all together.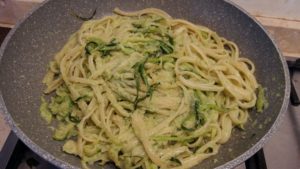 Decorate the dishes and serve warm.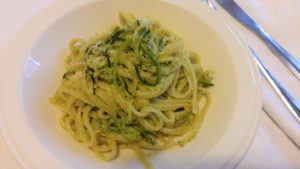 Delicious!! Enjoy and… Buon Appetito!!