Mackerel with Cannonata and herbs
Loading…
Stir-fried mackerel fillets are one of my favorite seafood recipes. This version is flavored with the spicy taste of Cannonata and the fresh taste of aromatic herbs. A quick dish that will give you much satisfaction while preparing… and eating it! And, mackerel is a healthy fish, filled with Omega-3.
Servings:
2 Servings
Ingredients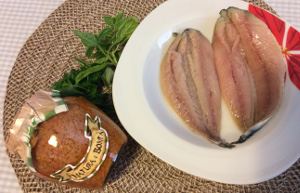 fresh filleted mackerel: 2
cannonata about 3 tablespoons
fresh mint, parsley, and basil 1 bunch (you can also add other fresh herbs as you like such as dill, sage, and chives)
extra virgin olive oil 1 tbsp
salt
pepper
Equipment
1 cutting board, a non-stick pan, 1 knife, 1 bowl, 1 dish
Preparation
Clean the mackerel by gutting and filleting them, or ask your fishmonger to do it for you.
When the mackerel are filleted, wash them thoroughly under running water and place them on a plate or a tray. Add the Cannonata and spread it well on the mackerel. Set aside.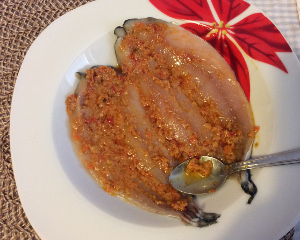 Wash the herbs and cut them coarsely with a knife. Sprinkle half of the herbs over the mackerel fillets and pat so the herbs adhere well to the fish. Keep the remaining herbs aside.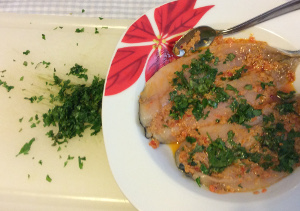 Put a tablespoon of olive oil into a non-stick pan and heat on the stove at medium temperature.
When the pan is hot, add the mackerel fillets, placing them skin-side up.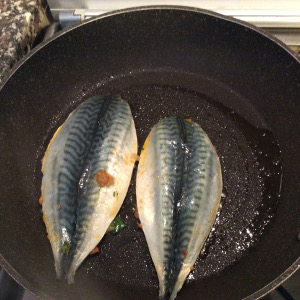 Cook the fillets until golden (1-2 minutes depending on the thickness of the fillet). Turn the fillets once, so they are skin-side down and cook another 2 minutes. Add the remaining chopped herbs at the end.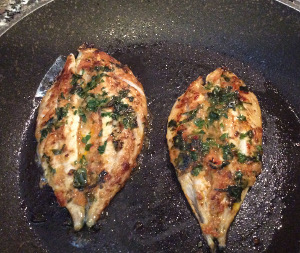 Serve with a fresh salad and pair with a glass of crisp, dry white wine.
Tips
If you have time, marinate the fish with cannonata and herbs before cooking; just cover the dish with cling film and marinate in the fridge for 1-3 hours.
Cooking in a pan is ideal for a few portions, but if you need to cook larger quantities you can bake mackerel in the oven. In this case, I recommend using parchment paper and a baking tray with low sides. Cooking times are a just a few minutes longer than those required when cooking in a pan.
If you like this recipe but you don't like spicy dishes, you can use other sauces in place of the Cannonata; irish dating sites or the sites for hookups are great alternatives.