Mushroom and ham lasagna – (lasagna goccia d'oro)
Loading…
Lasagna "goccia d'oro" is part of the traditional Emilian gastronomy and is prepared for special occasions when you want to impress your guests with a delicate, tasty, and elegant dish.
"Goccia d'oro" means golden drop, and you will immediately understand why the dish has this name when you see it's beautiful yellow-gold colour.
According to legend, the inventor of this recipe was the chef at the Pappagallo restaurant in Bologna. Their "lasagna goccia d'oro" recipe was made with mushrooms and béchamel.
Nowadays, there are many versions of goccia d'oro and some might include vegetables like artichokes or spinach. As an alternative, béchamel can be replaced with cream cheese (such as ricotta or Philadelphia cream) mixed with cream.
You can prepare the dish as much as one day in advance and refrigerate until it is time to cook. For this reason, goccia d'oro is perfect for a Christmas menu, when you have several dishes to prepare.
Ingredients
For filling
mushrooms, sliced 200 gm. (if possible including porcini)
chopped fresh parsley 1 tablespoon
diced ham 200 gm.
grated Parmigiano cheese 100 gm.
no-boil pasta for lasagna 9 sheets
diced fontina cheese 100 gm. (or cheddar or emmenthal, or similar cheese)
butter 1 tablespoon
salt and pepper
minced garlic 1 teaspoon
For white sauce
cream or half-and-half 250 gm.
cream cheese or ricotta cheese 450 gm.
Nutmeg 1 pinch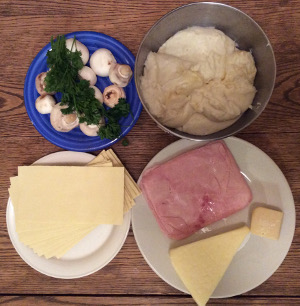 Equipment
Rectangular baking dish, 1 non-stick pan, 1 chopping board, 1 knife, spatula, 1 bowl.
Method
Wash mushrooms and slice; cut ham into stripes.
Pour 2 tablespoons of oil Into a pan, add chopped garlic and cook gently.
Add mushrooms.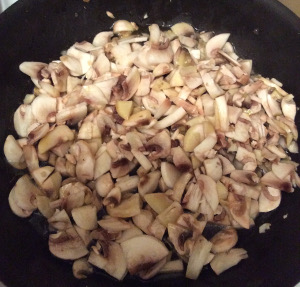 Then add ham, but do not let all of the water evaporate. Add chopped parsley and adjust with salt and pepper.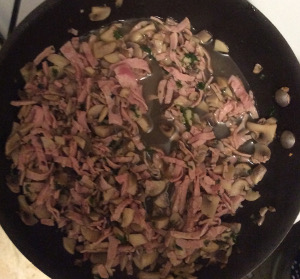 In a bowl, mix milk, cream, ricotta cheese (or cream cheese), and nutmeg.
Preheat oven to 180 C degrees.
Grease the baking dish.
Spread 1/4 of the cheese mixture on the bottom of the baking dish.
Place one layer of lasagna sheets on top of cheese mixture.
Spread another layer of the cheese mixture on top of the lasagna sheets.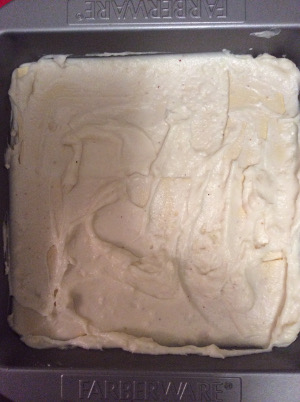 Spread 1/3 of the ham and mushroom mixture on top of the cheese mixture, sprinkle with grated Parmigiano, and diced fontina.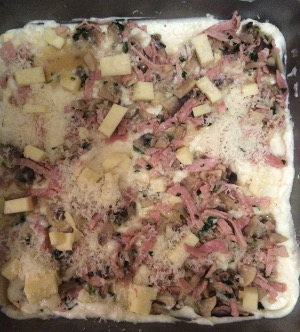 Repeat layering 3 times, beginning with the pasta sheet layer.
Distribute small pieces of butter evenly on top.
Bake, uncovered, 35-40 minutes.
Rest dish for 10 minutes before serving.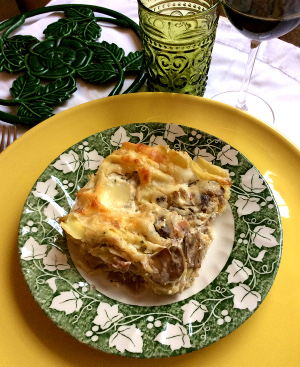 Tips.
This recipe is better if prepared in advance because it allows the pasta sheets to absorbe the flavour of the other ingredients.
You can prepare bechamel sauce instead of the ricotta/milk/cream mixture.
If you have some extra cheese and cream mixture at the end, you can distribute it along the edges of the baking pan.