If you are looking for a very quick and easy Halloween recipe that's spooky and funny at the same time, try this one!
Ingredients:
Black Squid Ink Spaghetti (80g per person)
1 jar of Green Basil Pesto
Cherry Tomatoes, as needed (around three per person)
Cherry Mozzarella, as needed (same number of cherry tomatoes)
Green Pistachios, as needed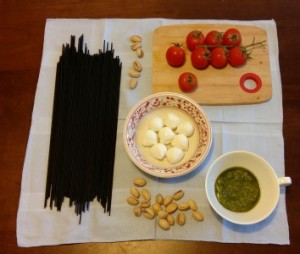 Put the black spaghetti in boiling water and let them cook for 13-15 minutes (as stated on the instructions on the label of the pasta package).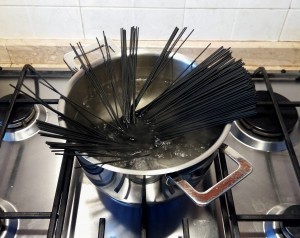 Meanwhile, let's create our kids' eyes! Wash a few cherry tomatoes and cut the upper part. With a knife and a teaspoon, remove the pulp and the seeds. Afterwards, put a cherry mozzarella inside, to create the white part of the eyes. In the middle of the mozzarella insert a pistachio, to create the pupil: your eyes are ready!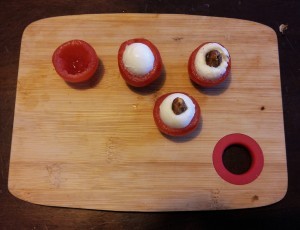 Drain the past and add the https://cookwithgusto.com/woman-seeking-young-man/ off the heat.  Stir all together. The pesto will be our fake mould.
australian country dating sites
Serve the free date line on a plate and put the eyes on top of the pasta and a splash of https://cookwithgusto.com/woman-seeking-young-man/ here and there, to make the dish look dirty (don't forget this is the meal of a monstrous Ogre!!).
Call your kid and enjoy your Horrific Lunch or Dinner! Buon Appetito!