Oven baked aubergines "pizzaiola style"
Loading…
Oven baked aubergines "pizzaiola style" are a Mediterranean dish.
You can serve them as an appetizer or second course or any time you want to quickly prepare something healthy.
The tasty olives together with herbs provide an intense, fresh, aromatic taste. Also, this recipe is gluten-free.
Ingredients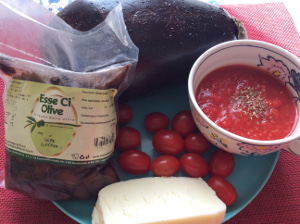 Large aubergine 1
Fresh cherry tomatoes about 10
Tomato pulp or Country Basil Pasta Sauce 1 cup
Scamorza or mozzarella 100 gr. (or other stringy cheese of your taste)
Pitted black olives 20 gr.
Extra virgin olive oil 2 tablespoons
Black pepper 1 pinch
Salt 1 pinch
Oregano 1 pinch
Fresh basil 2 or 3 leaves
Equipment:
1 baking dish, 1 small bowl, 1 knife, parchment paper.
Preparation
To prepare the baked aubergine slices, first wash and dry a large aubergine. Then cut it into slices 1.5 cm thick.  You will get about 10-12 slices.  Place the slices on a dripping pan lined with parchment paper and carve them with a small knife making a sort of grill pattern.  This allows the tomato sauce to penetrate and ensures that the aubergines will become soft and tasty during baking.
Meanwhile, wash and dry the tomatoes, then cut them in half.
Mix the chopped tomato with oil, salt, basil, and oregano. Spread a tablespoon of the seasoned tomato sauce on each slice of aubergine.  Then top with the cherry tomatoes.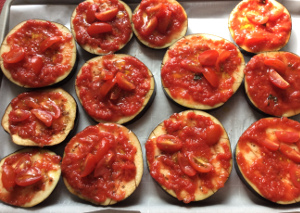 Preheat the oven at 200 ° and precook the aubergines for about 15/20 minutes.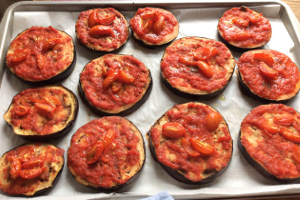 Dice the mozzarella.
Remove the aubergines from the oven and top them with the mozzarella and pitted black olives.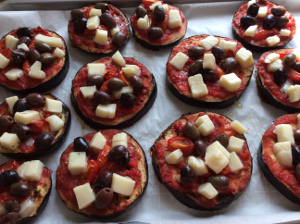 Season with a little oil and finish cooking at 200 ° for about 10/15 minutes.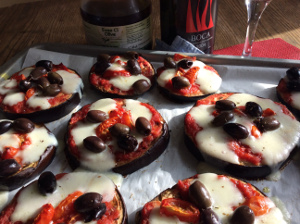 Serve warm.
https://cookwithgusto.com/granny-for-dating/
Tips
If you change the type of cheese, you can get different flavours.
You can use mozzarella, cheddar, feta, fontina, or scamorza.
You can also add capers, mushrooms, anchovy fillets, or breadcrumbs.
To get a spicy flavour, you can add a few spoons of https://cookwithgusto.com/datemyage-dating-for-mature-singles/ before serving. As an alternative, you can also add https://cookwithgusto.com/bravo-dating-site/, evite save the date, or other dips and spreads as you like.