Paccheri with aubergine sauce.
Loading…
A very fast recipe for a delicious first course. You can prepare and cook the aubergine sauce while the water for cooking the pasta boils, and you can prepare it for any occasion. A few ingredients for a great result.
Preparation time 10 minutes
Serves 3
Ingredients
Paccheri 350 gr.
aubergine 1 medium
tomato sauce or chopped tomato pulp 400 gr.
garlic 1 clove
basil a few leaves
chopped parsley 1 tbsp
extra virgin olive oil 2 tbsp
sharp provolone cheese or other hard cheese 2 tbsp
salt and pepper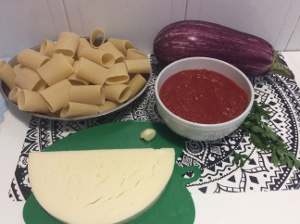 Equipment
Non-stick frying pan, chopping board, knife, medium sauce-pan, large sauce-pan.
Preparation
Wash the aubergine, dry it and cut into very small cubes.
Bring water to a boil for the pasta.
Chop the parsley.
Heat the olive oil in a non-stick pan and add the aubergine cubes.
Cook them until they are golden.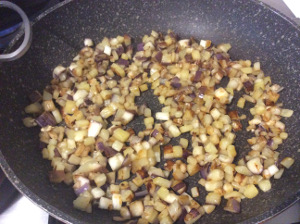 While aubergines are cooking, put 2 tbsp olive oil in another saucepan, add the whole clove of garlic, then add the tomato, basil and salt.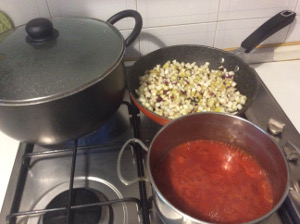 Cook the sauce for a few minutes, pour into the pan containing the cooked aubergines, mix and cook the eggplant sauce for about 10 minutes, stirring quite often.  Remove the garlic clove.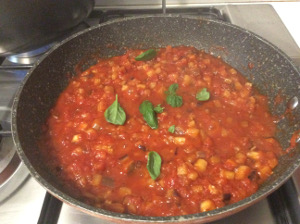 Cook the pasta, drain, and pour directly in the pan containing the aubergine sauce.  Mix gently.
Arrange the paccheri in a dish, grate the provola, and top with chopped parsley.
Enjoy.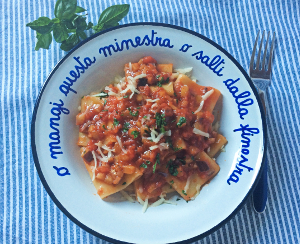 Tips.
Paccheri are perfect for this recipe, because you can optimize the time and prepare the sauce while they cook. However, if you prefer other pasta shapes, as an alternative you can use rigatoni, linguine, or spaghetti.
You can use tomato sauce or tomato pulp, or our https://cookwithgusto.com/older-men-for-younger-men/.
Instead of provolone cheese, you can use Parmigiano, Grana Padano, or even mozzarella cheese (just chop mozzarella cheese and add right before serving).