Pan roasted cod with green olives
Loading…
This recipe is amazingly simple and delicious. It takes just 15 minutes to prepare, and is as easy to make it as it is to say it.
The delicate taste of cod perfectly pairs with the intense flavor of olives.  Make sure to buy very good and flavorful olives, like the ones we used.
Also, cod, olive oil, and green olives are healthy!
Ingredients
Cod fillets 2 (about 300 gr.)
Minced garlic 1 teaspoon
Green Olives n. 3 (or other top quality green olives)
Fresh parsley a few leaves
Extra virgin olive oil 1 tablespoon
Salt
White wine half glass
White flour 3 tablespoons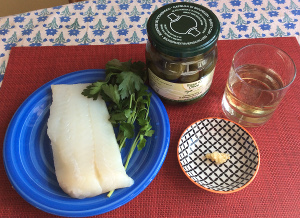 Equipment
1 nonstick pan, 1 knife, 1 chopping board, 1 dish
Preparation
Pour the flour in a dish and flour the fillets on both sides.
In a nonstick pan, heat the extra virgin olive oil with minced garlic.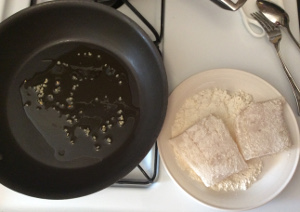 Add the fish fillets and brown them on both sides
Add the white wine to the fish fillets and cook for about 8/10 minutes.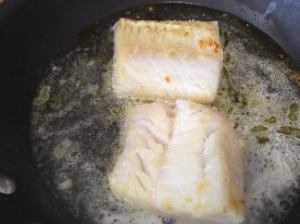 Cut the olives into pieces (they do not need to be regular in shape or size).
Coarsely chop the parsley.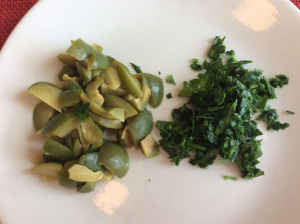 Add the chopped olives and parsley to cod.
Cook for about 1 minute, pouring the sauce over the cod occasionally with a tablespoon.
.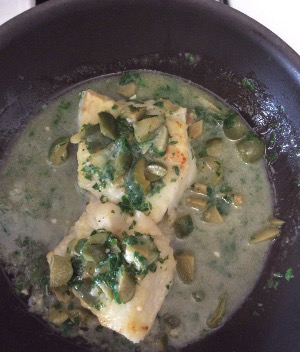 Place cod into plates, gently pour some sauce over each piece with a spoon, and serve.
Tips.
Since the sauce is really delicious, you can pair this dish with boiled potatoes and let them soak up the sauce.
Use top who is kirsten dunst dating. Their succulent and intense taste adds a unique touch to this simple dish.