Being in Bologna for a few days, I have been eating in a few nice restaurants. One of this is the Garganelli Restaurant at The Savoia Regency Hotel, ran for the last ten years by Chef Gerardo. He shared with me the recipes of the two dishes that I enjoyed there. Now, I'm sharing them with you.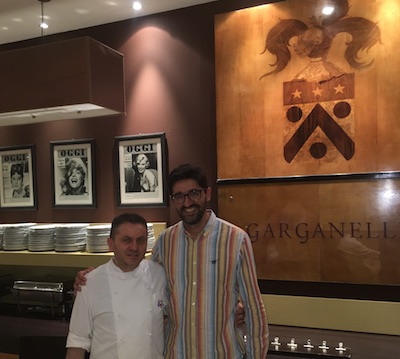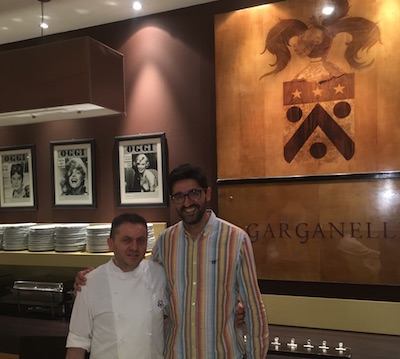 Pappardelle Pasta with Stewed Onions, Pancetta and Pecorino Romano
Ingredients
300 gr Fresh Pappardelle or 400 gr Fettuccia
2 onions
150 gr of Pancetta or Bacon (julienne cut)
2 bay leaves
1/2 glass of white wine
50 gr of grated Pecorino Romano
Vegetable broth
Procedure
Cut the onions very finely. Stew with a little olive oil and 2 bay leaves. Once soft, add the pancetta and continue to cook for another 4-5 minutes.
Pour a half glass of white wine to the stew until the alcohol evaporates. Then add half a ladle of vegetable stock. Cook for half an hour. The base for your sauce is now ready.
Pour the pasta in rumbling boiling water for 2-3 minutes if Pappardelle is fresh; 13 min if you use Fettuccia. While the pasta is cooking, take the sauce, add the half ladle of broth and bring to a boil. Remove from the stove. Add the cheese to it until it gets creamy.
Serve and enjoy.