Pasta e Piselli or Peas with Pasta is one of the recipes that I always liked and also one of the easiest to make. It's so simple, too – only four ingredients are needed! Perfect for vegetarians too.
Pasta e Piselli or Peas with Pasta
Ingredients for 4 people
400 gr of small pasta (like tubettini in the picture)
400 gr of frozen peas
2 medium white onions
2 tbs Extra virgin olive oil
Salt
Procedure
Chop the onions finely.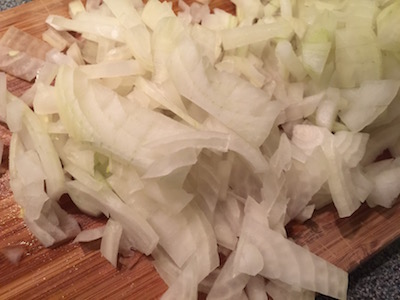 Put the olive oil in a pot.
When hot, put the onions and stir for 1 min. Drop the heat to medium and add some boiling water. This will help soften the onions. When the onions are soft, raise the temperature again and add the frozen peas. Stir for 1 or 2 min. Add enough boiling water to cover the peas twice. Add salt. Drop the temp to medium and simmer for another twenty min or until the peas are done.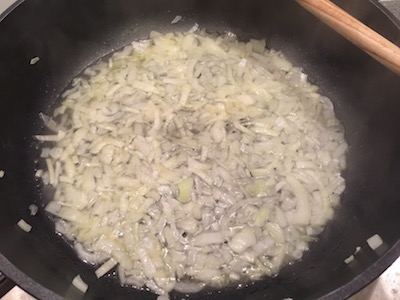 Boil 4 lt of water for the pasta in a large pot. Add salt and pour the pasta.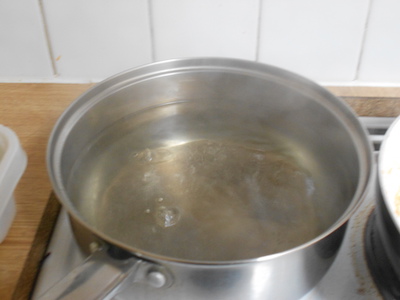 Cook for 2 min less than the time stated on the pack if you would like to finish cooking it with the peas. Or, as I like to do when the pasta is ready, I drain it, put it on a plate and add as many peas as I like on top and mix. 😉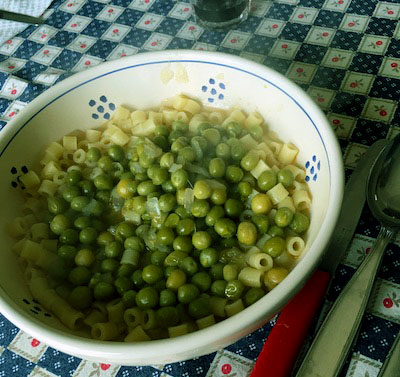 Enjoy and buon appetito!