Peperonata is a vegetarian and a very tasty pepper stew. You can find the ingredients all year round. This allows you to prepare the Peperonata all throughout the year. You can have it warm in the colder months; and during the summer, you can use it as a topping for your toasted bread to make a delicious bruschetta.
The Peperonata is also good when served as sauce in the pasta and ideal as a side dish to delicate meats like chicken or turkey.
How to Cook Peperonata
Ingredients: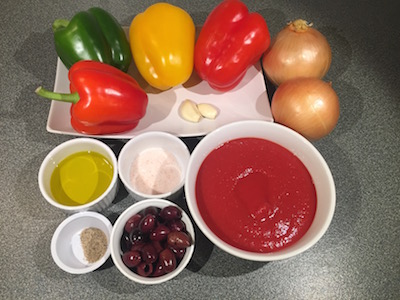 4 Peppers
2 Onions
4 Tbs of Extra Virgin Olive Oil
2 Cloves of Garlic
300 gr of Passata sauce
50 gr of black olives
Salt and Pepper
Preparation:
Heat the olive oil in a big pan. Add the finely sliced onions and the finely chopped garlic until they sweat. This will take 10/15 min. at medium heat
Meanwhile, wash and clean the seeds off the white part of the peppers. Then cut them into strips.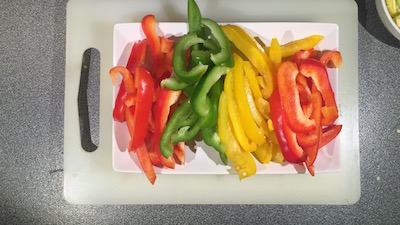 When the onions have sweated, add the pepper. Cover the pan with a lid and cook for another 15 min.
Then add the Passata. After a few minutes, put the black olives, salt & black pepper to taste.
Continue to cook for another 20 min or until the pepper have a soft consistency when tasted.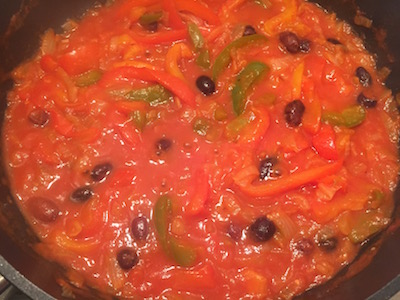 Now serve it on toasted bread, as side for meat or as sauce for penne pasta.
Buon Appetito.