Piadina Romagnola with sundried tomato and chickpea spread
Piadina Romagnola is a famous street food from the region of Emilia Romagna. It is a type of bread typically paired with cured meat and cheese, but we have created an original alternative for curious palates: a spread of sun-dried tomatoes and chickpeas, plus rocket. The result is an explosion of taste that will win you over at the first bite. Offer it to your friends and get ready to share the goodness of this simple dish.  Also, this recipe is vegan
Ingredients
Serves 4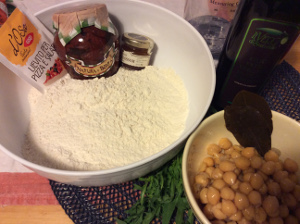 For the piadina dough:
Flour 500 gr
Extra virgin olive oil 7 teaspoons
Warm water 250 gr
fine salt 1 teaspoon
unsweetened baking powder 16 gr.
honey 1 teaspoon (or sugar)
For the chickpea and sundried tomato spread:
Cooked chickpeas 100 gr. (you can cook them or use chickpeas from a jar)
Sundried tomatoes in oil 150 g
Salt to taste
Black pepper to taste
Other ingredients:
Fresh red chili pepper 1 (optional)
Rocket to taste
Equipment
1 cutting board, 1 rolling pin, 1 blender, a plate or a fairly large non-stick pan.
Preparation
For the piadina, put all the ingredients in a heavy-duty blender, and blend for about 1 minute.
The dough is ready when it is has a consistent texture.
Remove the dough, knead it a bit by hand if necessary, and divide it into 4 equal-sized balls.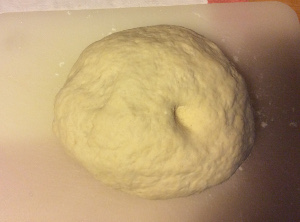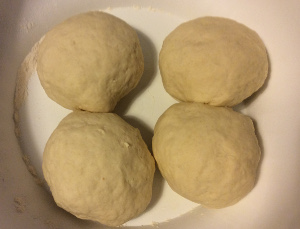 Roll out each ball with a rolling pin into a circle that is 3-4 millimeters thick.
Cook the piadina one at a time on a pre-heated iron plate or non-stick pan. Place one on the iron plate or pan and pierce it gently in about a dozen places with a fork. Cook for about 2-3 minutes, turn over, and cook again for 2-3 minutes.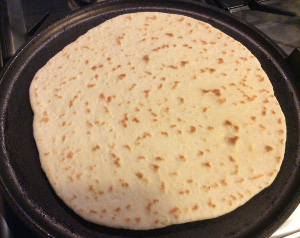 Place the cooked piadina on a clean surface or a clean cloth – do not stack them.
To make the spread, put the chickpeas, drained sun-dried tomatoes, a pinch of salt and pepper into the blender. Mix and set aside.
Wash the rocket and dry it well.
Cut the piadina into quarters. Take one quarter and cover with a generous layer of chickpea and tomato spread, then add some whole dried tomatoes, the chili pepper if you like, and finally the rocket. Place another piadina on top to make a sandwich, and repeat.
Your Piadina Romagnola with sun-dried tomato, chickpea spread and rocket is ready to be enjoyed in all its goodness.
Tips
Instead of sun-dried tomatoes, you can use our https://cookwithgusto.com/online-hookup-sites/ to prepare the sauce. For a slightly richer (but non-vegan) piadina, use half milk and half water to prepare the piadina dough. You can store piadina tightly closed in plastic bags for several days. Re-heat them on the same pan you have used to cook them, immediately before serving. Piadina can be frozen. If you are in a hurry, you can replace the piadina with toasted pita bread, or slices of toasted bread. The tomato and chickpea sauce is very tasty and you can prepare it in advance and keep it in an airtight container for about 3 days. It is also great when paired with fresh vegetables sticks such as carrots and cucumbers. Our recipe is much lighter than the traditional piadina, which are made using lard. If you want to make your piadina in the old style, you can use the same recipe but with 100 gr of lard in place of the olive oil.