Poached eggs with spinach and White Truffle Balsamic Condiment
Loading…
A simple and refined dish, enhanced by the iconic aroma of White Truffle Balsamic Condiment. The various textures, the crunchiness of the croutons, and the delicate flavour of the spinach will win you over at first bite.
Ingredients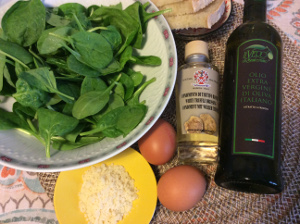 Baby spinach 300 gr.
Fresh eggs 2
White Truffle Balsamic Condiment 3 or 4 tbsp
Grated Parmigiano Reggiano 2 tablespoons (or other seasoned grated cheese as you like)
Extra virgin olive oil 1 tbsp
Classic unflavoured vinegar 2 tbsp (for cooking eggs)
Slices of stale bread about 4
Pink pepper about ten berries
salt
pepper
Equipment
1 non-stick pan, 1 chopping board, 1 bowl, 1 knife, 2 dishes, 1 small bowl, 1 large saucepan.
Preparation
Clean the spinach (if you use those ready to use in bags you can quickly rinse them in water and dry well).
Prepare the poached eggs.
Pour about 2 liters of water and vinegar into a large pot and bring to a boil.
Gently shell one egg in a small bowl. With a spoon, create a vortex in the boiling water and slide in the egg.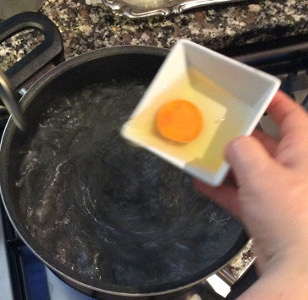 Cook for 2 to 3 minutes.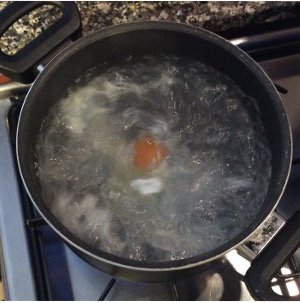 Drain and set apart.  Repeat with the other egg.
In the meantime, prepare the croutons.
Cut bread into 1 cm cubes. In a non-stick pan, heat the extra virgin olive oil, add the bread, salt, pepper, and Parmesan. Cook until the bread becomes brown and crispy, then add the White Truffle Balsamic Condiment, and turn the heat off.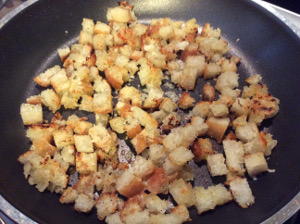 Place the spinach on a plate, add the croutons, and place the poached egg in the center. Top with a drizzle of balsamic dressing and some slightly crushed pink pepper berries.
Your delicious poached egg flavored with White Truffle Balsamic Condiment is ready!
Tips
You can prepare croutons in the oven according to the instructions here (bottom of the page). If you are in a hurry, you can replace the poached eggs with scrambled eggs – the presentation will be less elegant, but it will still be delicious. Instead of crostini, you can use a whole toasted slice of bread.