Want to serve something special yet easy to prepare for dinner? Try Prawns Spaghetti and Pronto. It combines the goodness of the sea's bounty with the rich texture of pasta and the delectable taste of Pronto Spaghetti. It tastes so good, even people who are not so fond of prawns will love it. Even lovers will enjoy it since prawns are considered aphrodisiacs in the Mediterranean :-).
Prawns Spaghetti and Pronto is actually one of my most shared recipes in the market. It's not only quick and easy; it's one of the tastiest dishes you can prepare.
Prawns Spaghetti and Pronto
Ingredients for 4 people
1 kg King Prawns
400 gr Basil Spaghetti
4 Tbs of Extra Virgin Olive oil
2 Garlic Cloves (minced)
200 gr Pronto Spaghetti
Procedure
First boil 4 lt of water for the pasta. Add 30gr of salt (4 Tbs) then add the spaghetti. As the pasta cooks, start preparing the sauce.
Put olive oil in a large skillet. Heat it then add the garlic (or you can use Garlic Paté if you prefer). When the oil is hot, add the defrosted prawns and cook for a few minutes.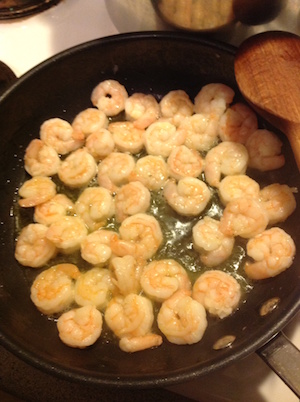 Now add the Pronto Spaghetti and a little water from the pasta to loosen it up a little.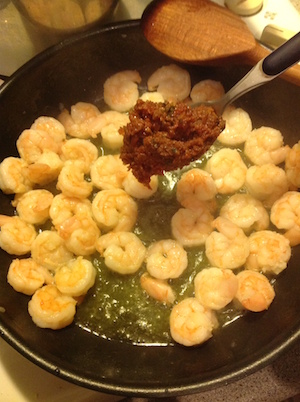 Add the spaghetti which should be "al dente" by now.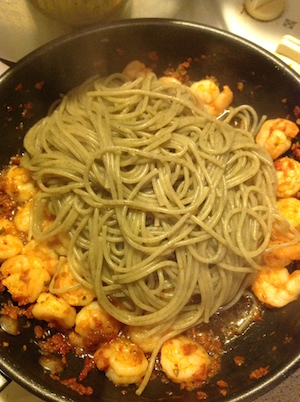 Stir it all together, making sure that the sauce is evenly distributed.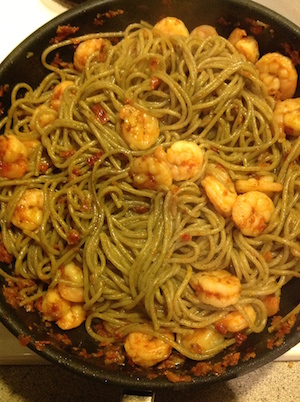 Serve immediately.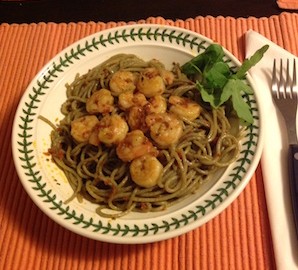 Enjoy!