Pudding with strawberries and balsamic vinegar glaze
Loading…
A special glaze made with balsamic vinegar and honey transforms a classic pudding into an original recipe.  Top with fresh strawberries for colour and extra flavour and you have a fresh and delicious last-minute dessert.
This balsamic glaze will inspire you to create a huge variety of possible pairings — with cheese, ice cream, and other fruits such as pears, grapes or wild berries.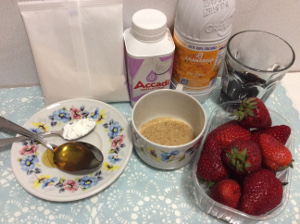 Ingredients
fresh cream 250 grams
fresh milk 250 grams
powder for creme caramel 1 envelope (or gelatin 8 g)
brown sugar 2 tablespoons
balsamic vinegar 3 tablespoons
honey 3 tablespoons
starch 1 teaspoon
ripe strawberries 10
Equipment
1 medium sauce pan, 1 small sauce pan, 1 knife, 1 chopping board, whisk, 1 oven pan, 1 bowl, serving small bowls (or one unique pudding mould).
Preparation
For the pudding
Mix fresh cream and milk into a bowl.
In a medium sauce pan, pour the crème caramel powder, add sugar and start adding the milk and cream mix, then place on the stove and heat over medium temperature.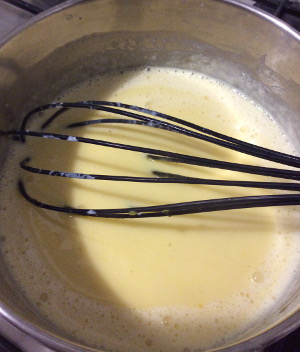 Mix with a whisk until the liquid begins to boil, then decrease the temperature and cook for a few minutes (same procedure if you use gelatine sheets, but you have to soak the sheets in water for a minute before adding them to the cream and milk mix).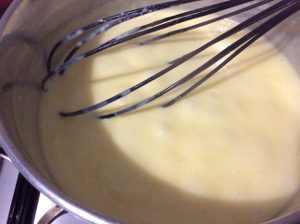 If you are in a hurry, it is better to distribute the liquid in small single-serving bowls, so it thickens more quickly.  Otherwise, if you have the time, you can pour it all into a single pudding mould. Allow a few minutes of rest, then place the puddings into the fridge for about two hours.
While the puddings are in the fridge, prepare the balsamic vinegar sauce.
Balsamic vinegar sauce
Pour the honey into a saucepan, add half of the balsamic vinegar, the starch, and stir.
Slowly add the rest of the remaining balsamic vinegar, stir well, and place the pan on the stove.
Stir often to avoid lumps, keep the heat low. Turn the heat off as soon as the glaze has thickened. Put to cool.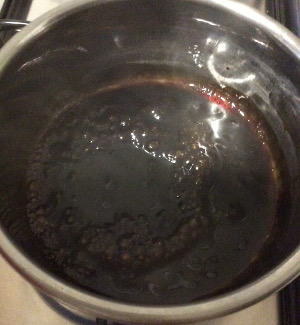 To serve the puddings
Wash the strawberries and cut into small pieces. Spread them over the small puddings and decorate with a few drops of balsamic vinegar glaze.
Your very original puddings are ready to be served on the table.
Tips
Store the glaze in a glass jar in the refrigerator.
You can alternate layers of pudding and strawberries to obtain different colour effects. You can use small glass jars to serve this dessert for example, you can reuse glass yoghurt jars, or mini jam jars.
This delicious glaze can be used on top of a vanilla ice-cream bowl (or other ice-cream as you like), together with fresh strawberries.
You can serve this balsamic glaze with cheese such as goat cheese, Parmigiano or Grana Padano Cheese, or cream cheese like Philadelphia.