Ricotta quick bread with sundried tomatoes and olives
Loading…
The recipe for this ricotta quick bread with sun-dried tomatoes and olives is very easy.
It is perfect for a rich Italian appetizer or combined with olives, cured meat, sauces, and fresh vegetables.
Ingredients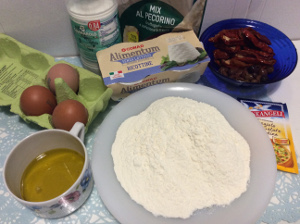 flour 00 200 gr.
eggs 3
milk 100 ml
black pitted olives 2 tbsp
grated Pecorino Cheese 70 gr. (or other grated cheese such as grana padano, or parmigiano reggiano)
sundried tomatoes in oil (drained) 10
baking powder for savory pies 16 gr.
fresh ricotta 200 gr. (or other cream cheese as you like)
extra virgin olive oil 50 ml
salt
pepper
aromatic herbs to taste (chive, dill, basil,  parsley)
Equipment
1 knife, 1 chopping board, 1 spatula, blender, 1 plumcake mould, parchment paper.
Preparation
Drain sundried tomatoes from their oil; cut them into small pieces, then cut the olives too.
Pour into the blender: eggs, oil, milk, ricotta, grated pecorino, flour, baking powder, fresh pepper, a pinch of salt, a few leaves of parsley. Mix until you have a homogeneous mixture.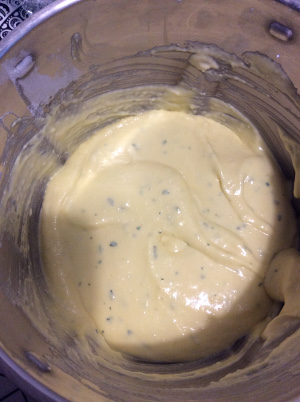 Line the plumcake mould with parchment paper, pour a third of the dough, add some olives and tomatoes so that they are evenly distributed.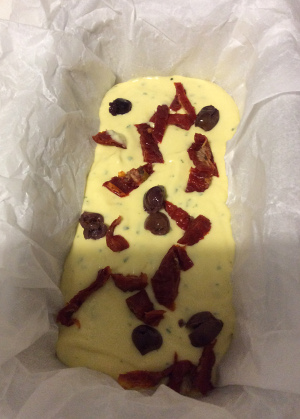 Cover with a part of the dough, repeat again the operation with olives and sundried tomatoes.
Repeat with the last part of the dough and bake in a ventilated oven at 180 ° for about 40 minutes.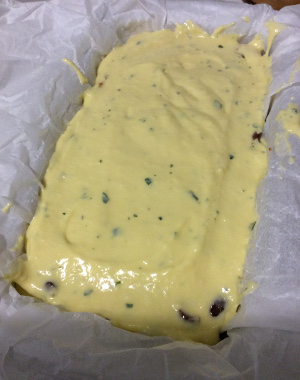 Test cooking using a toothpick, remove from mould and let cool before serving.
Enjoy!
Tips.
For the dough, you can use sundried tomatoes, olives, or other seasonal vegetables as you like such as artichokes, asparagus, green beans, cubed potatoes or carrots, and green peas.
This savoury quick bread is great when paired with dips such as https://cookwithgusto.com/dating-apps-one-night-stands/, meetup hawaii, executive search dating vancouver, and asparagus paté.