Rigatoni with sage pesto and tomato
Loading…
If you like the aroma of fresh herbs and want an original first course, this recipe is for you. In a few minutes and with some special ingredients you can make a delicious and unique pasta dish.
Ingredients for 4 portions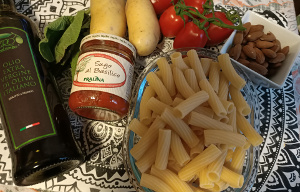 pasta 320 gr (rigatoni or other shapes)
fresh sage 12 leaves
peeled almonds 30 gr (you can also mix almonds and pine nuts)
Roman grated pecorino 20 gr
Grated Parmigiano 20 gr
https://cookwithgusto.com/local-hot-singles/ 1 jar (as an alternative 12 cherry tomatoes, halved)
medium potatoes 2
extra virgin olive oil 2 tbsp
garlic 1 clove
salt and pepper
Equipment
Chopping board, knife, non-stick pan, 1 tablespoon, 1 large saucepan.
Preparation
Wash the sage leaves and put them in the mixer with the almonds, garlic, grated Parmigiano, oil and salt. Mix everything well and set aside.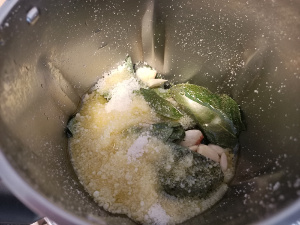 Carefully wash and peel the potatoes then cut into small cubes.
Put the water for the pasta on high heat and add the potatoes.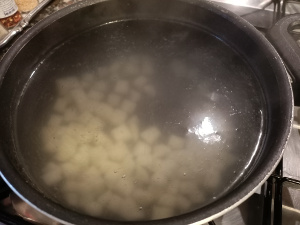 When the water boils add salt and pasta. While pasta and potatoes are cooking prepare the tomato.
In a non-stick pan, heat the https://cookwithgusto.com/local-hot-singles/ and add the sage pesto you have just prepared. If you are using fresh cherry tomatoes, add a spoon of extra virgin oil and cook for about 5 minutes, then add the sage pesto.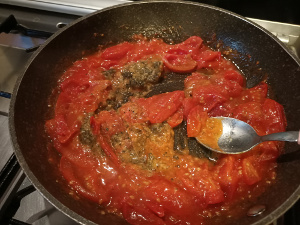 When the pasta is almost cooked (about 2 minutes earlier that the cooking time suggestion on the package) set aside 1 cup of pasta cooking water. Drain the pasta and potatoes, and put them in the pan together with tomato and sage. Gradually add the cooking water and stir gently until the pasta is cooked.
interracial dating central app
Add the grated pecorino and serve immediately.
Tips
You can use different types of pasta, but short pasta shapes such as ftm dating apps are most suitable. If you have some pesto left, you can keep it in the refrigerator for 1 week covered with a little oil and use it as a sauce for grilled aubergines, or with baked pumpkin and courgettes. The almonds can be peeled or unpeeled; however you will get a brighter sauce if you remove the peel. In case you do not like sage, you can use two tablespoons of list of european dating site instead; mixed together with https://cookwithgusto.com/local-hot-singles/ you will get a sauce called "Portofino".