This delicious recipe of Risotto with Pepper Cream only takes 35 minutes to make and serves four people. Credits to Raffaele, one of our staff members for this lovely, tasty dish that the whole family will enjoy.
How to Cook Risotto with Pepper Cream
Ingredients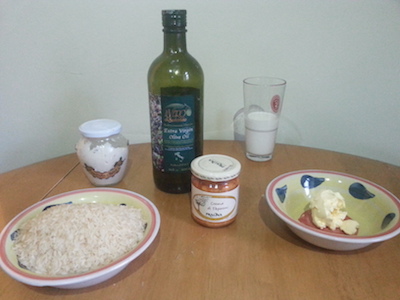 1 Liter and a half of  previously prepared broth ( I usually make my own broth by boiling the following ingredients in a covered pot: 2 tomatoes, 2 carrots, 1 onion, 2 cloves of garlic, 2 potatoes, a stick of celery, salt and black pepper and 1 TBS of Extra Virgin olive oil. Cook for at least 1 hour)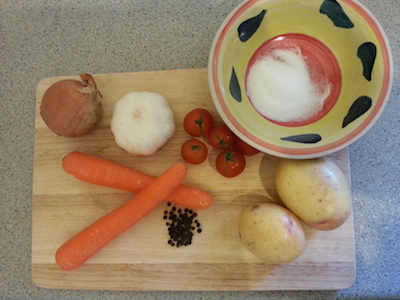 4 glasses of rice for risotto (Carnaroli).
2 spoonfuls of Natura e Bontà garlic patè 
A jar of Pralina sweet peppers 
3 TBS of Extra Virgin Olive Oil
1 knob of butter
100 g of Grana Padano or Parmigiano Reggiano
Half glass of milk
Salt and Pepper to taste
Procedure
Take a pot and pour three tablespoons of olive oil and heat on the stove.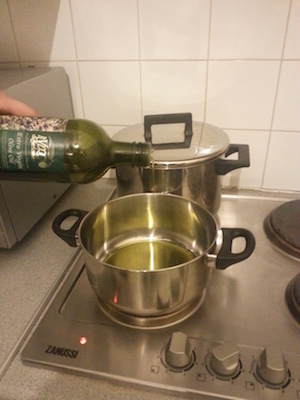 After 1 minute put 2 spoonfuls of Natura e Bontà garlic pate .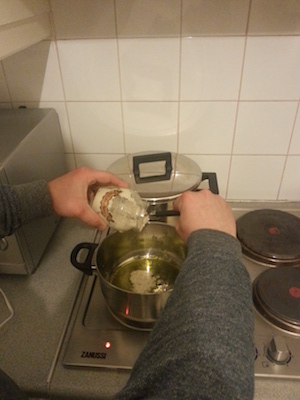 Cook over medium heat for 2 minutes.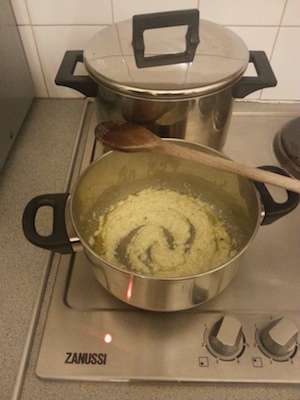 Now you can pour the Pralina sweet peppers. Let it melt and cook for 2 or 3 minutes.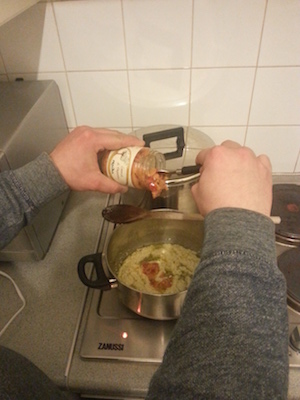 Pour the rice into the pot.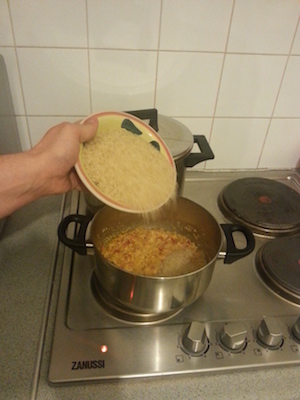 "From this moment to the end of cooking, you should never stop mixing the rice with a wooden spoon."
Let toast and mix for 2 minutes.
With a ladle, take two spoonfuls of the broth and pour it in the rice. Mix until the broth evaporates. Pour the remaining broth and continue to mix. Continue doing this for 10 minutes.
Now you can pour half glass of milk in the rice and wait for it to evaporate. Don't stop mixing.
https://cookwithgusto.com/gay-men-app/
Taste the rice and season with salt and black pepper.
Continue with the broth for almost another 8 minutes, tasting the rice to see if it is cooked.
When the rice is ready, turn off the stove and pour the butter and the Grana Padano cheese and mix.
https://cookwithgusto.com/hookups-in-edmonton/
https://cookwithgusto.com/women-dating-shorter-men/
Prepare the dishes. Decorate with some black pepper and grated Grana Padano.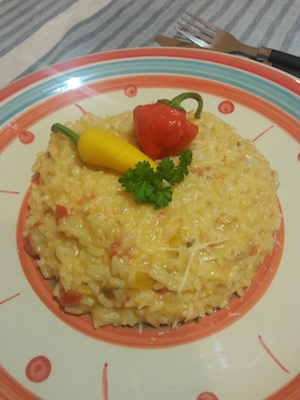 Match this dish with a glass of Sauvignon or Verdicchio.
Try it and let me know how it goes!