Every time I go to Martina, my hometown in Puglia, I pay a visit to a small but very successful restaurant called Terra Terra.
Here, the food is always exceptional. You can find very traditional dishes with a twist and new recipes always made with the freshest ingredients. Reasonably priced too. That's why it is always busy.
Last weekend, I was there for my last dinner in Martina. I tasted a new dish and I loved it. Today, I called Chef Lorenzo and asked for the recipe of the Roulade of courgette and ricotta with herbs on a bed of caramelised cherry tomato. He promptly told me how to make it. The result may not be as good as the one I tasted there (the ingredients are always very important) but still delicious. We cleaned our dishes with bread up to last drop of ricotta.
So, here it is for you.
Roulade of courgette and ricotta with herbs on a bed of caramelised cherry tomato
Ingredients for 2 people
2 medium courgettes
250 gr of ricotta
mint and basil
Extra Virgin Olive Oil
250 gr of cherry tomato
50 gr of sugar
the zest of a lemon
salt and pepper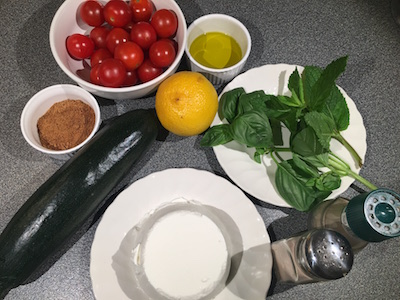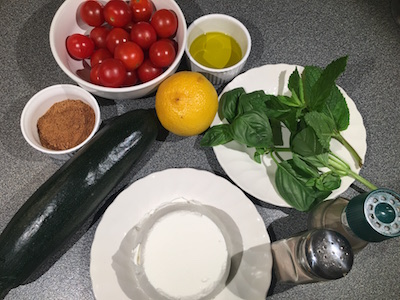 Procedure
Heat the oven at 200º.
Slice the courgette and put them in a baking pan. Drizzle them with olive oil and bake for 10 min.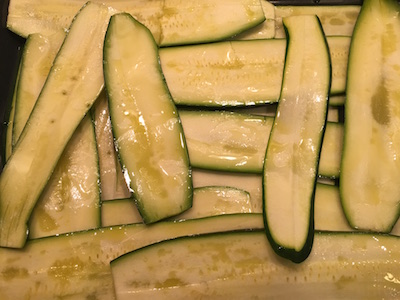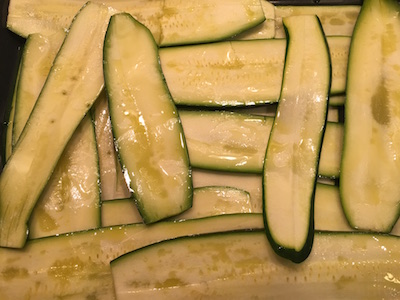 Chop the mint and the basil very thinly.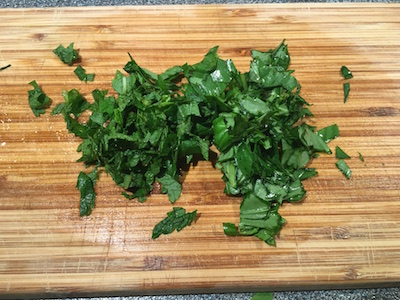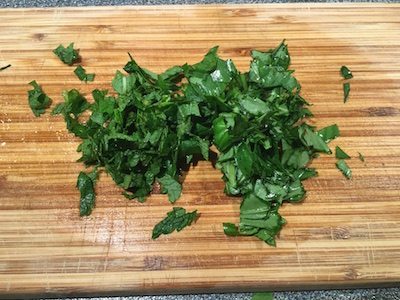 Pour the ricotta in a small bowl. Add the herbs.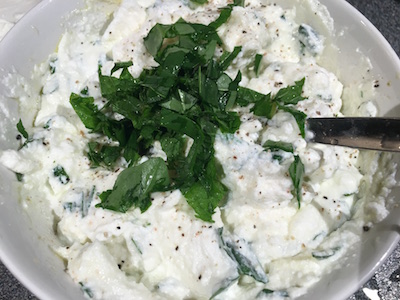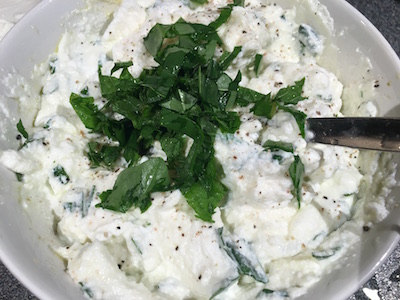 Drizzle of olive oil. Add salt and pepper to taste. Mix everything with a fork.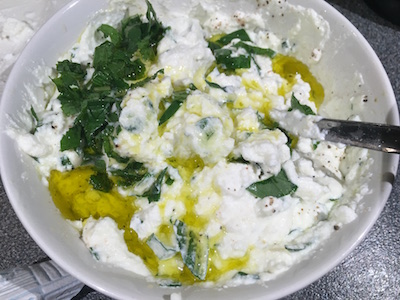 Cut the tomatoes in four. Heat some olive oil in a pan. When warm, add the tomatoes and the zest of the lemon. Stir.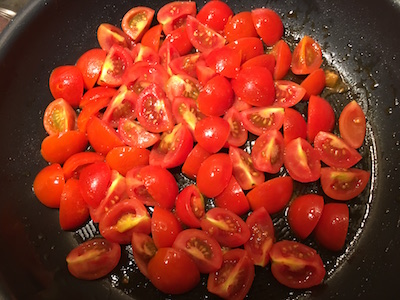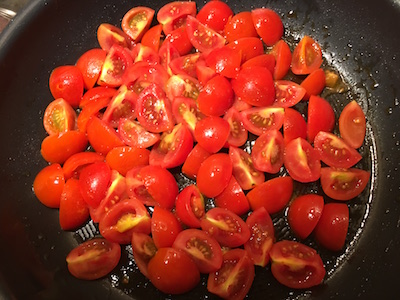 When the tomatoes start to reduce, add the sugar and finish cooking. Total time 15 min.
https://cookwithgusto.com/random-hookup/
Take out the courgette from the oven and start to create the roulade or fagottino as we call it in Italy. You can use ring (12cm) in stainless steel to make the roulade. I used a small bowl instead. Then, starting from the centre, I positioned the slices of courgette to create a star.
Pour part of the ricotta on top.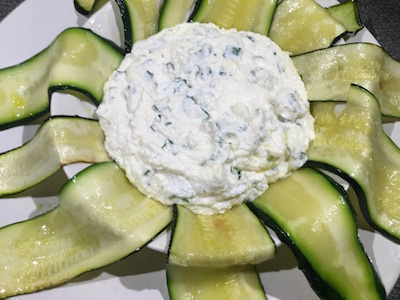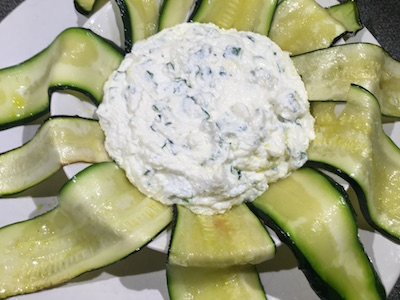 Then close it. Put the roulade for 5 more minutes in the oven at 150º.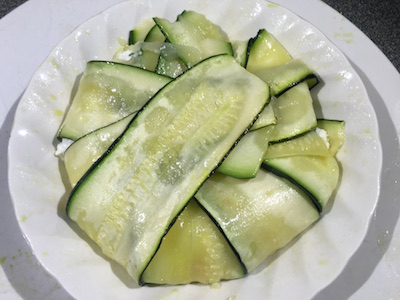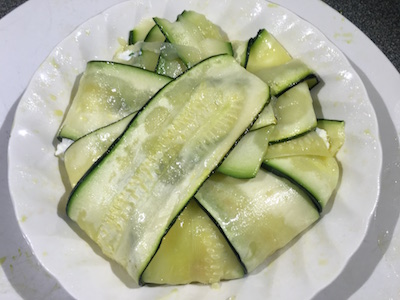 To serve:
Put half of the tomatoes on a large dish.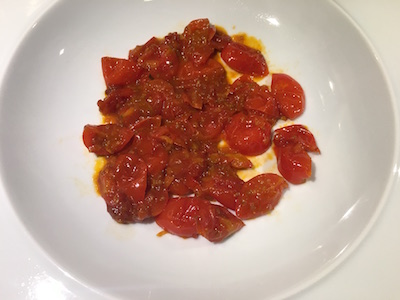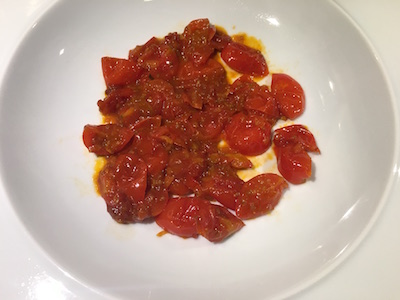 Put the roulade on top. Decorate with mint leaves, a drizzle of olive oil, salt and pepper.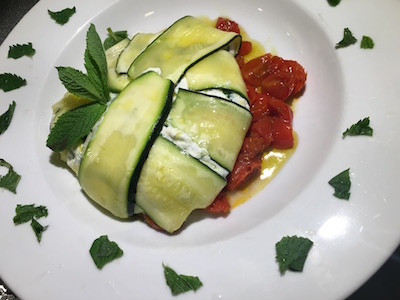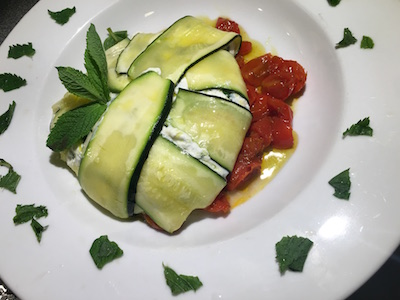 Enjoy and let me know.