Last week, I conducted a survey as to which kind of recipes you would like to see in the coming weeks. Survey shows…. fish! So here's a fish recipe that I hope you will like.
Salmon and Asparagus paté baked in foil has simple ingredients and preparation is a breeze. You can even catch up with the day's news while it's cooking in the oven!
Salmon & Asparagus Paté Baked "Al Cartoccio"
Ingredients:
(serves 4)
4 salmon fillets
3 tbs of asparagus paté
2 ts extra virgin olive oil
2 ts Salt and freshly ground black pepper
10 cherry tomatoes chopped,
2 tablespoons fresh lemon juice
1 teaspoon dried thyme
Procedure:
Preheat the oven to 190º C.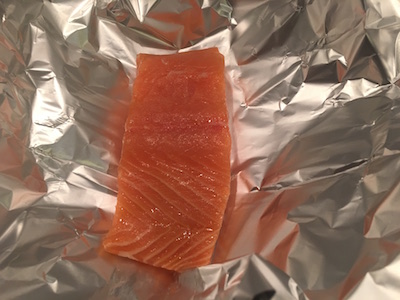 Put the salmon fillets on a tin foil. Sprinkle them with 2 ts EVOO, pepper and salt.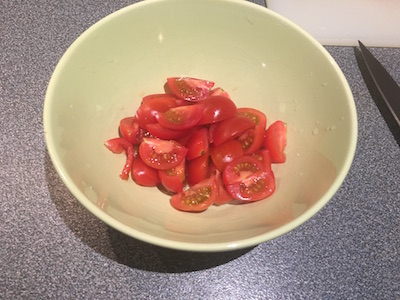 On a board chop the tomatoes and put them in a bowl.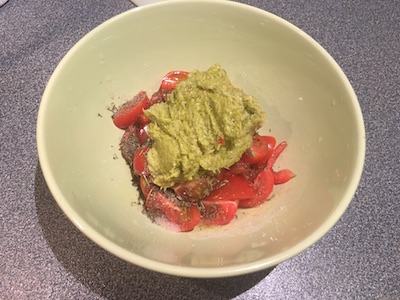 Add 2 tablespoons of oil, lemon juice, thyme, salt, pepper and the Asparagus Paté. Mix everything until well blended.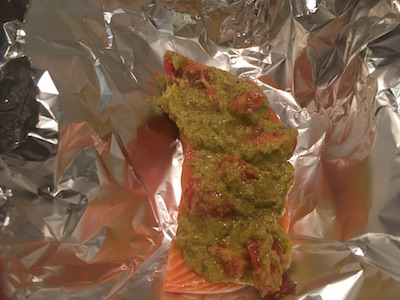 Put a spoonful of the tomato and paté mixture on top of the salmon.
Gather the edges of the foil. Fold it gently to wrap the fillet. Seal it well.
Repeat the process for the remaining salmon fillets.
Once all fillets are wrapped, place them on a large pyrex dish or a baking sheet.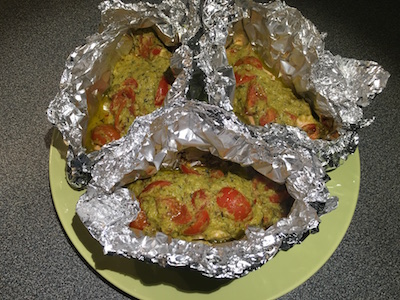 Bake for 25/30 min.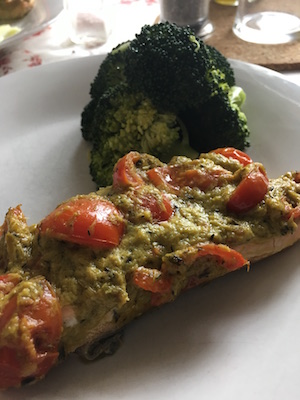 Serve and enjoy!