Salmon with balsamic vinegar and rosemary
Loading…
Salmon with balsamic vinegar and rosemary is a triumph of simplicity and flavour. You will love it and cook it many times.
The taste of the balsamic vinegar, together with rosemary and lemon peel will remain persistent even after eating. It is an easy recipe but guaranteed to be a success.
Serves 2 people
Ingredients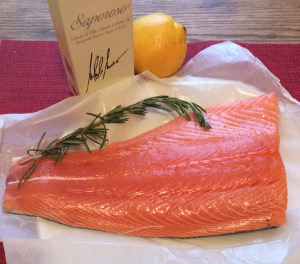 Salmon fillets about 150/200 gr. (skin on)
Half organic lemon, juice and peel
Balsamic vinegar 2 tablespoons
Water 4 tablespoons
Honey 1/2 teaspoon
Extra virgin olive oil 1 tablespoon
Salt
Rosemary
Equipment
1 nonstick pan, 1 knife, 1 chopping board, 1 dish, 1 oven pan, 1 small bowl.
Preparation
Peel the lemon paying attention to take only the yellow part. Cut it into thin strips (alternatively, you can grate the lemon).
Preheat oven to 200 degrees.
In a small bowl, mix the lemon peel, lemon juice, balsamic vinegar, rosemary leaves, water and honey.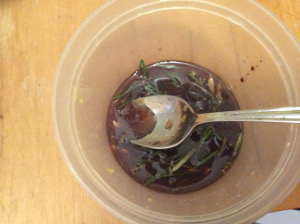 In the meantime, heat a non-stick frying pan over high heat.
Once the pan is very hot, add the salmon and cook for about 3 minutes on each side, until both sides are golden, salting slightly on each side.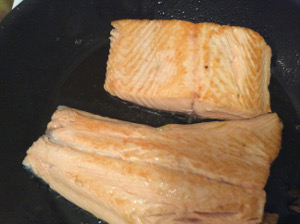 Remove the salmon from the pan, turn off the oven and put the salmon inside (on a lightly greased baking tray or a Pyrex dish).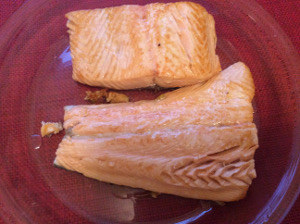 Pour the lemon-vinegar-rosemary-honey mix into the pan and heat for a few minutes until it reduces and becomes thicker.
At this point remove the salmon from the oven, place in the pan and turn twice to coat with sauce.
Add a slice of lemon or rosemary before serving.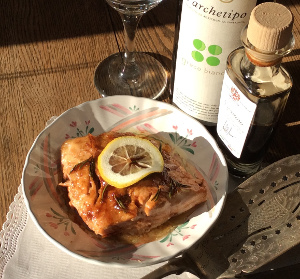 Tips
Pair this dish with boiled rice, or potatoes, and spinach.
Do not cover the pan when you cook the salmon, otherwise the fish will boil because of the steam.
You can use salmon, or other fish like trout, or salmon trout.