Savory pie with ricotta and artichokes
Loading…
This savory pie with ricotta and artichokes is the right recipe for all the times when you want something delicious ready in a short time. It is suitable for both lunch and dinner, and makes a complete meal when accompanied by some fresh vegetables such as cherry tomatoes, arugula, or mixed seasonal salad.
Ingredients
For the crust (as an alternative you can buy 2 rectangular puff pastry rolls)
250 g flour
Extra virgin olive oil 2 tbsp
Warm water 120 gr.
Baking powder 1 tsp
Salt up to 1 tsp
For the filling
Grandmother's Recipe Artichokes 300 gr. (well drained) or 1 jar of artichoke paté (same weight)
Ricotta cheese 500 gr. (or other cream cheese as you like)
Grated Parmigiano cheese 40 gr.
Sliced fontina cheese 50 gr. (or other tasty stringy cheese such as Cheddar, Edamer, provolone)
Egg 1
1 pinch of salt, pepper, grated nutmeg
Equipment
1 spatula, blender (or whisk), 1 baking pan, parchment paper, 1 chopping board, 1 rolling pin.
Preparation
For the crust.
Put all the ingredients – flour, oil, water, yeast, salt – into a food processor and knead until it becomes a malleable ball. Flour a small cutting board and place it on top to rest while you proceed with the filling.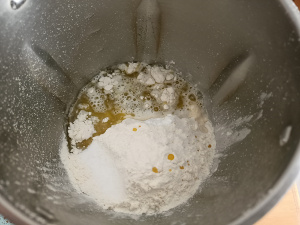 If you are using ready-made puff pastry, start with the next step.
Blend the artichokes in a mixer, then add the ricotta cheese, the grated Parmigiano, a little salt, pepper and grated nutmeg. Finally add the egg and mix well.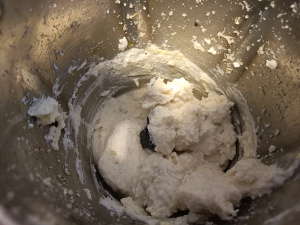 Use a baking tray about 24 × 24 cm. Stretch half of the dough directly on a large sheet of baking paper, then place it on the bottom of the pan. Make holes on the bottom with a fork.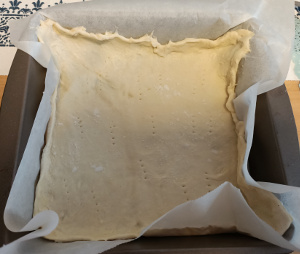 Pour the ricotta cream and level, then cover with the slices of cheese making it sink into the dough slightly.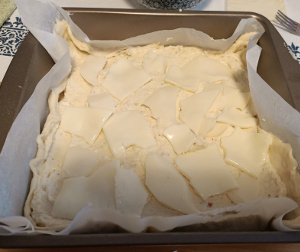 Roll out the other half of the dough and cover. Pinch all around so the edges of the dough stick together. Make holes with a fork, pour a drizzle of extra virgin olive oil on top, and spread well over the pie using the back of spoon of a pastry brush. Bake for about 30 minutes at 190 ° C.
Let it cool a little before serving.
Tips
This savory pie is vegetarian, but if you eat meat, you can add 90 gr of cooked ham or thinly sliced salame. If you like other vegetables, you can replace the artichoke pate with dating sites for 50+, or https://cookwithgusto.com/free-online-dating-apps/. The savory pie with ricotta and artichokes can be prepared in advance and kept in the refrigerator. In fact, it will be even better after resting several hours.