Savoury cheesecake with tarallini, sundried tomatoes, and caperberries.
Loading…
Try this cheesecake and I'm sure you will love it. For the base I used tarallini, for the filling I have used ricotta cheese and grated parmigiano. The flavor is especially rich thanks to the sun-dried and fresh tomatoes, while the basil gives a fragrant note.
Ingredients

Base
tarallini 100 grams
whole-meal crackers 100 grams
grated Parmesan cheese 20 grams
melted butter 100 grams
Stuffing
fresh ricotta or cream cheese (or Philadelphia) 500 grams
Greek yoghurt 170 grams
cornstarch 1 tbsp
eggs 3
sundried tomatoes 60 grams
grated Parmesan cheese 80 g
fresh basil
Decoration
cherry tomatoes
flakes of Parmesan cheese
fresh lettuce
olive oil, salt and balsamic vinegar of Modena
caperberries 2 tbsp
Equipment
22 cm mold, 1 bowl, mixer, 1 whisk.
Preparation
Chop the tarallini and crackers with the parmesan and melted butter.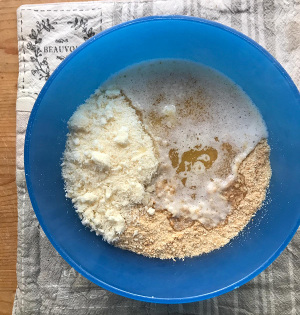 Line a 22 cm hinged mold with parchment paper and press the mixture into a thin layer on the bottom and sides of the pan. Put the pan in the fridge for at least 30 minutes.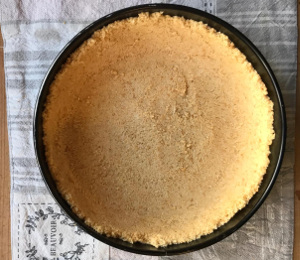 Meanwhile, prepare the filling. Place the ricotta, yogurt, grated parmesan, a pinch of salt, cornstarch, chopped basil, and eggs into a bowl, and mix until it is smooth. Cut the sun-dried tomatoes into strips stir them into the mixture.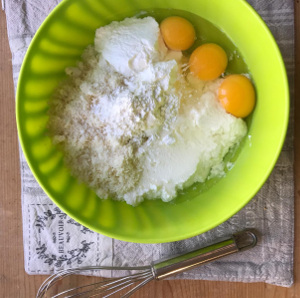 https://cookwithgusto.com/dating-agency-ukraine/
Take the mold from the fridge and pour in the filling. Bake in a hot oven at 160° for about 1 hour.
online dating profile examples
Remove the cheesecake from the oven, let it cool and turn it out on a serving dish.
Wash and dry the cherry tomatoes, cut them in half and flavor them with a little salt, oil and balsamic vinegar. Decorate the cheesecake with the cherry tomatoes, lettuce leaves, caperberries, and parmesan flakes.
Slice, serve, and enjoy!
Tips
You can store the cheesecake in the fridge for 2-3 days, but without cherry tomatoes and lettuce.
Depending on the tarallini and crackers you use, the dough for the biscuit base might be too stiff. In this case, add a bit of softened butter to better mix the ingredients together.
Instead of sun-dried tomatoes, you can use pitted green olives cut into small pieces, or diced cooked ham.