Savoury Christmas Panettone
Loading…
Are you looking for a tasty party idea that will leave your guests speechless at Christmas?
Very easy to make, super tasty, perfect both as an appetizer or with main courses. It is made by mixing all the ingredients with a spoon, it does not need raising … et voilà!
Ingredients
large eggs at room temperature 3
plain yogurt (low-fat or whole) 125 grams
milk 100 ml
extra virgin olive oil 100 ml
all-purpose flour 300 grams
baking powder 16 grams
grated Parmigiano cheese 3 tbsp
smoked cheese 150 grams (scamorza, provolone, mozzarella, Cheddar, or another as you like)
sundried tomatoes 100 grams
pitted black olives 70 grams
chopped rosemary (optional)
salt to taste
pepper (optional)
To decorate
egg white 1 tbsp
almonds 50 grams
salt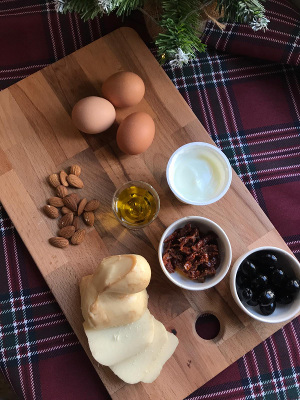 Equipment
1 spatula or whisk, 1 round cake pan, 1 large bowl, 1 small bowl, parchment paper, aluminum foil, chopping board, 1 knife.
Preparation
Chop the smoked cheese into small cubes, and cut the sun-dried tomatoes and olives into small pieces.
In a bowl, mix the eggs with a hand whisk. Add the yogurt, milk, oil, and grated Parmigiano. Add the flour and baking powder and mix well.
Preheat the oven to 180° C.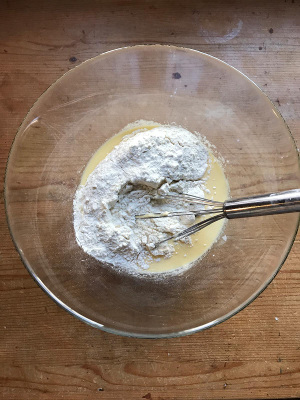 Add the cheese, chopped sun-dried tomatoes, pitted olives, and rosemary to the batter. Then, add a pinch of salt and grounded pepper.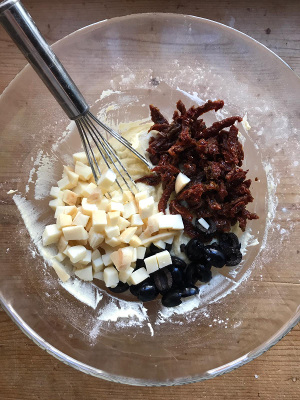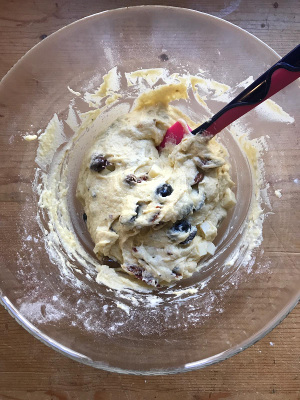 In a small bowl, use a fork to beat 1 tablespoon of egg white, add the almonds, and mix well. Set apart.
Pour the batter into a round cake pan (a soufflé pan or a panettone pan are best). Top with the almond and egg-white mixture, add a bit of salt, and sprinkle with a little Parmigiano cheese.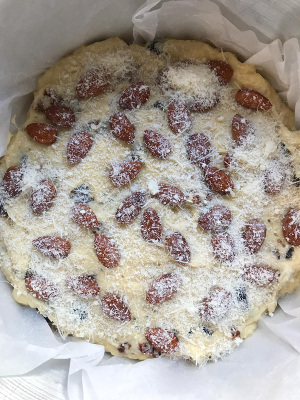 Cover with aluminum foil and cook at 180° C covered for the first 45 minutes.
https://cookwithgusto.com/adult-meetings/
Remove the aluminum foil and cook for another 25-30 minutes. Check with a toothpick – the panettone is done when the toothpick comes out dry.
Let cool and serve.
https://cookwithgusto.com/local-horny-women-free/
Tips
If you are not vegetarian, you can add cubes of bacon or cooked ham. You can add capers, gay bondage dating sites, artichokes, peppers, or other vegetables as you like. If you don't have a tall pan, you can use a common cake pan. Pair with dips, spreads, cured meat, or cream cheese.