Everyone loves creamy, smooth and tasty cheesecakes!
Traditionally popularized as a sweet treat…
Today I want to think outside the box and share with you these delicious and fresh savoury mini-cheesecakes, perfect for a brunch, appetizer or a side dish for salad or soup.
The recipe is very easy since it is a no-bake cheesecake. Yes, you can easily impress your friends and guests with it!
I added ham to my recipe, to give it a nice, soft pink colour. However, you can just get creative and use your favourite ingredients to make a wonderful vegetarian dish, if you prefer. Another idea is using tomatoes or fried courgettes instead.
If you are on a gluten-free diet you can replace the Tarallini for Gluten-Free Cracker
(used for the base) with gluten-free crackers.
So, without any further hesitation, let's try my:
Savoury Mini-Cheesecakes with Olives
Ingredients for 12 cheesecakes: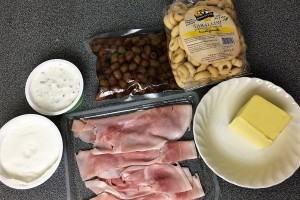 Crumble the Tarallini (or the gluten-free cracker).
Mix them with the partially melted butter, to obtain a mixture that can be pressed on the bottom of a 12-cup muffin tin.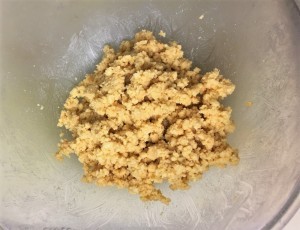 Refrigerate for 20-30 minutes.
Put the gelatine leaves in cold water for 10-15 minutes. In a pot, warm up the milk for a few minutes (do not let it boil!). Remove it from the heat and then add the gelatine so as to melt it in the milk.
In a bowl, combine the cottage cheese, ricotta, mixture of gelatine and milk, and ham. Blend all together until smooth. Add salt and pepper, according to your taste.
Pour the batter into prepared tin and refrigerate for at least 4 hours.
When ready, remove the mini-cheesecakes from the tin. Top withhttps://cookwithgusto.com/dating-a-younger-man-in-your-40s/.
https://cookwithgusto.com/trans-dating-apps/
All done! Enjoy these dainty and light mini-cheesecakes! Buon appetito!