"Schiacciata" of potatoes, tuna and olives
Loading…
"Schiacciata" in Italian means "flattened."  This recipe is a kind of moist potato bake, and with the mixture of tuna and olives it is soft and tasty, excellent for quick dinners, snacks and aperitifs. You can eat it either hot or cold.
Ingredients
Potatoes 500 gr.
flour 80 gr. (type "00")
well-drained tuna in oil 160 gr.
pitted black olives 50 gr.
milk 50 ml
grated Parmigiano 50 gr. (or other cheese as you like)
extra virgin olive oil 3 tbsp
parsley 1 tbsp
breadcrumbs about 2 tablespoons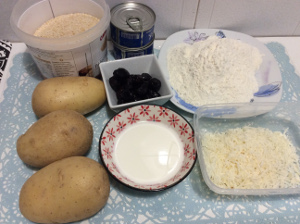 Equipment:
Chopping board, knife, parchment paper, baking tray, colander, medium sauce-pan, small bowl.
Preparation
Wash the potatoes, peel them, cut into thick and regular slices, boil them until they are soft, then crush them with a fork.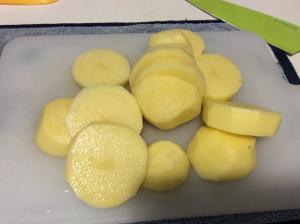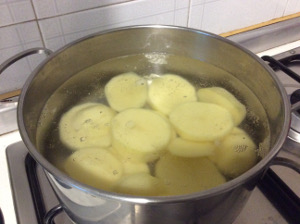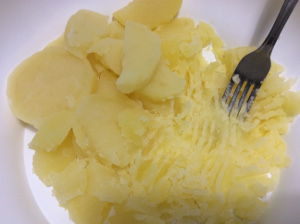 Add the flour, milk and a pinch of salt to the potatoes. Mix well.
Add the Parmigiano, milk, parsley, tuna and black olives and mix again, then stir in 2 tablespoons of extra virgin olive oil.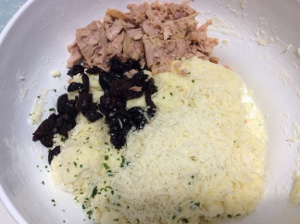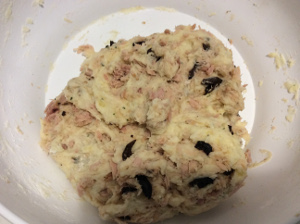 Coat a rectangular pan with a sheet of parchment paper, pour the mixture and compact it well with the back of a spoon.
Preheat the oven to 180°.
Sprinkle the surface with breadcrumbs and the remaining extra virgin olive oil.
Put the schiacciata in a ventilated oven and bake for about 20 minutes until golden brown.
Serve and enjoy!
https://cookwithgusto.com/gilf-hook-ups/
Tips
Do not add salt to the dough because the black olives and tuna are already very tasty.
You can add other vegetables such as peas or cooked zucchini. This recipe goes very well with creamy cheeses or combined with cured meat and pickled vegetables.