Smoked mackerel, potato, and apple salad
Loading…
Here is an idea for an original salad: smoked mackerel with potatoes and apples. After the first taste, you will wonder why you haven't eaten it before! A real treat that you won't have to miss…
And here is the recipe for smoked mackerel salad with potatoes and apples:
Ingredients for 4 people: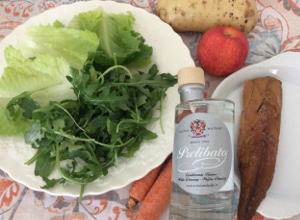 Smoked mackerel 200 gr.
yellow potatoes 400 gr.
carrots 2
cleaned rocket 100 gr.
Cleaned fresh salad 100 gr.
Red apple 1
extra virgin olive oil 2 tablespoons
Prelibato vinegar 3 tablespoons
salt
ground pepper optional
Equipment
1 small saucepan, 1 chopping board, 1 bowl, 1 knife, 1 small bowl or 1 dish for the dressing
Preparation:
Peel potatoes and carrots, cut them into cubes (they should be similar in size), and place them in boiling water.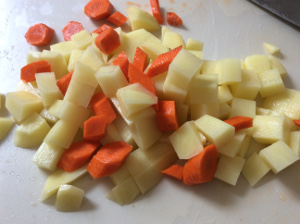 Cook for about 10-15 minutes, until they are cooked through but still quite firm. Drain, place in a bowl, and let them cool.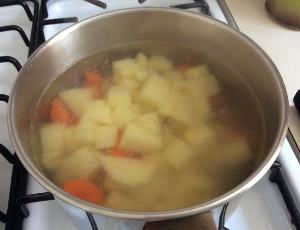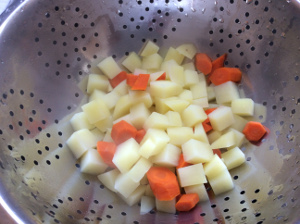 In a small bowl, mix together the oil, Prelibato vinegar, and a pinch of salt.
Place the smoked mackerel on a cutting board and cut into regular pieces. Place in a large bowl, then add the rocket, and the cooled potatoes and carrots.
Cut the apple into cubes and add to the other ingredients. Top with the oil and vinegar dressing, and mix well.
The mackerel salad with potatoes and apples is now ready to serve!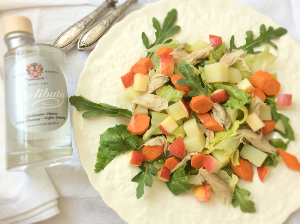 Tips
Instead of Prelibato you can use our saffron balsamic condiment, for a more intense flavor.